GMA Garnet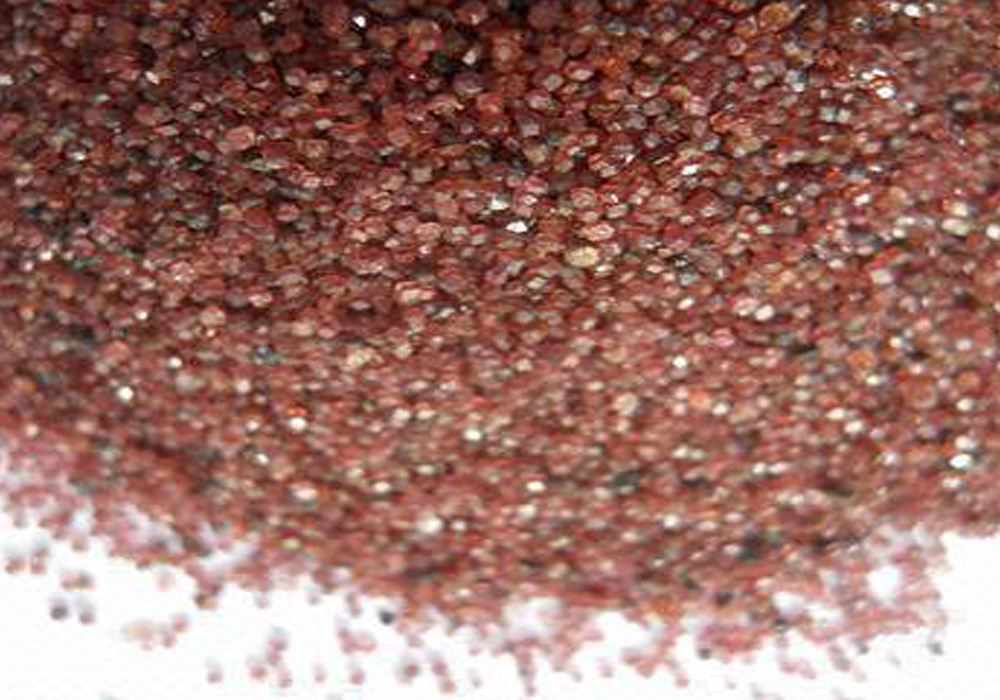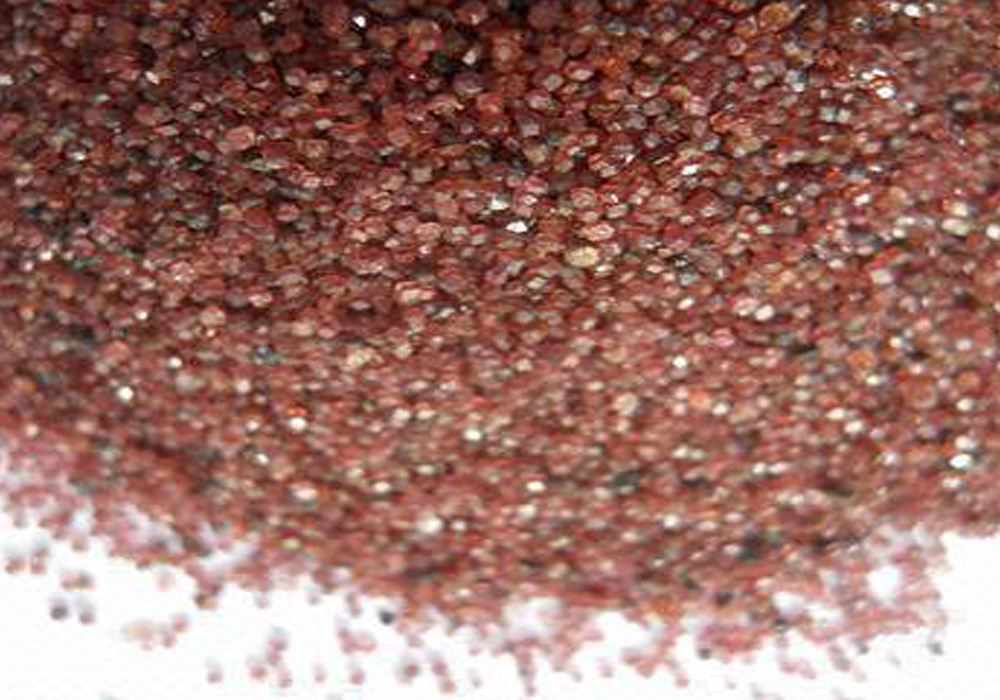 GMA Garnet™ abrasive consists of totally natural almandine garnet known for its natural hardness, durability and abrasive characteristics. It is free of any heavy metals or toxic components and meets all Occupational Safety and Health Administration requirements (OSHA).
It is a very hard and heavy abrasive. It can increase significantly the blaster's productivity by combining high efficiency and speed of action for a broad range of cleaning and stripping applications. Its performance compares to synthetic, more expensive media, however, its natural composition makes it a more environmentally friendly alternative. It can also be repetitively reused, allowing for significant savings compared to low recyclability media.
APPLICATIONS:
Deep, even cleaning capabilities
The shape and size of GMA GarnetTM grains ensure an even profile of 50 – 75 microns (controlled by blast pressure and air flow). It can easily and effortlessly achieve SSPC-SP10 – Near White Metal – cleaning result (Society for Protective Coatings and NACE International Standard).
Its toughness acts efficiently and quickly on the surface that needs treatment. Thus, GMA GarnetTM delivers high productivity and impeccable results by eliminating rust, scale, and other stubborn residues.
Surface Preparation
GMA GarnetTM provides even and predictable anchor profile, resulting in higher quality bonding coatings. It has proven itself in a variety of applications and its competitive price makes the preferred choice whether or not it is to be recycled at the end of the process.
GMA GarnetTM is widely used in the following applications:
Shipyards, new building, conversion and repair, including antimagnetic and other special steels, as well as aluminum superstructures and aluminum and fiberglass hulls
Oil & petrochemical industry maintenance work in refineries and storage tanks as well as onshore and offshore installations
Construction and maintenance of chemical plants, nuclear and fossil power stations, gas and sewerage plants, desalination and industrial plants
Construction and maintenance of containers and tanks, tank trucks and rail tanks as well as rail cars and passengers trains
Bridge and weir locks, stainless steel
Building industry and structural steel
Stone building facades and monuments
Non-ferrous surfaces and turbine blades
ADVANTAGES :
Low Dusting – Significantly increasing blaster's visibility
High Productivity – Its toughness and aggressiveness allow for quick and efficient action, which increases significantly the blaster's productivity and reduces abrasive consumption
Low Consumption – Its unique grain size ensures that there are many more active grains impacting on the surface resulting in greatly reduced abrasive consumption
Chemical properties – chemically inert and non-magnetic, it is versatile for a variety of processes
Superior Surface Quality – Its grains clean deep into the cavities and pitted areas down to the bare metal, thoroughly removing all rust, soluble salts and other contaminations. The blasted surface is free of embedment and free of rogue peaks and troughs. SP-10 White Metal is effortlessly achieved
Safe for users – It is nontoxic and free of heavy metals or radioactive contaminants
High recyclability – GMA GarnetTM can be recycled 5 to 10 times without losing its superior cutting ability, which results in lower abrasive consumption and lower purchase and disposable costs