SRXC Series – Distillation Columns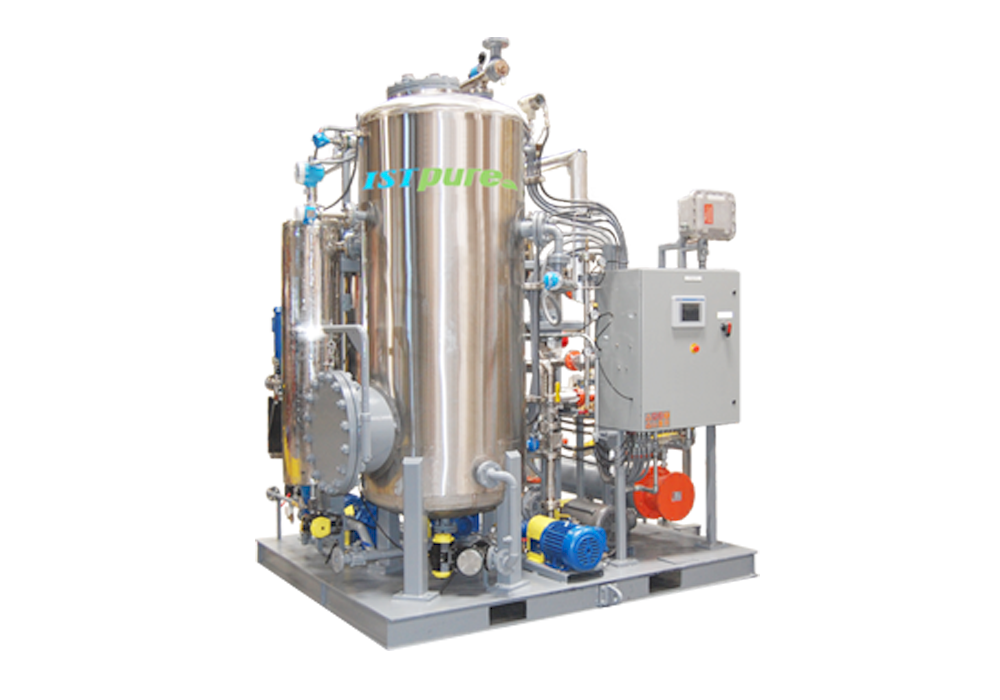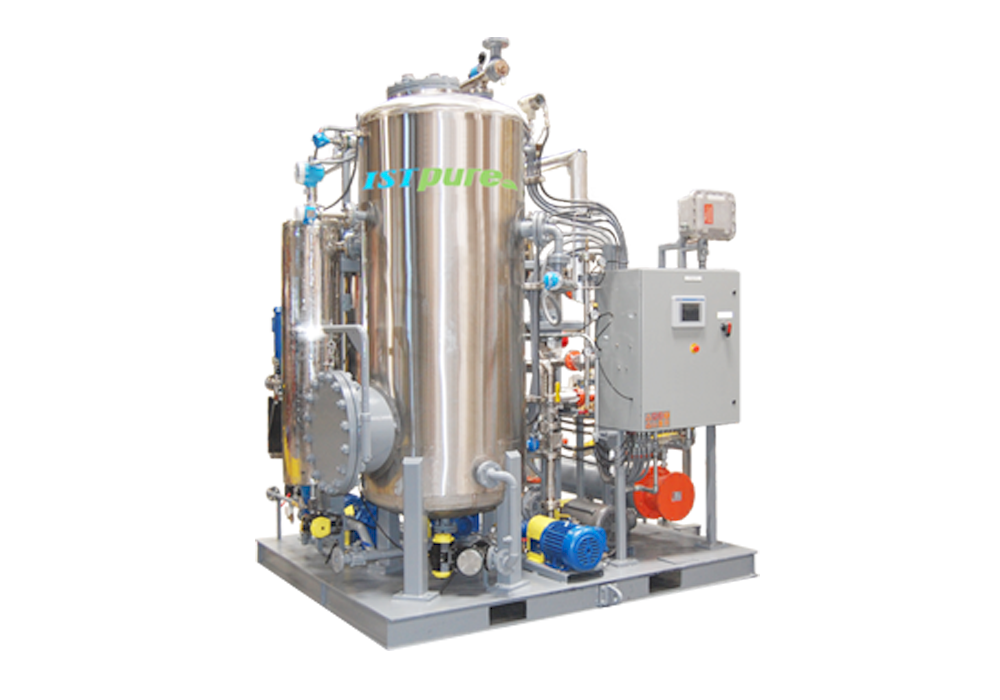 Specially designed fractionating column with reflux stream separates materials in continuous mode while keeping flow rate of up to 25 – 5000 gph (gallon per hour) on 24-hour-per-day basis.
Our distillation columns are equipped with programmable logic controller (PLC) housed in NEMA 4X enclosure, or can be remotely located to control room. PLC monitors a series of relays and sensors to verify proper liquid levels, flows, temperatures and discharge valve position before starting cycle. Any fault condition is diagnosed, and status messages are clearly displayed on touch-screen control panel to ensure easy use and operator safety. System automatically shuts off in event of fault condition or at end of cycle.
Custom-fitted columns and fractionating packing as well as high-efficiency heaters and heat exchangers are required to achieve maximum efficiency. SRXC-Series columns designed to utilize hot oil, steam, or electric heaters on occasion.
HOW IT WORKS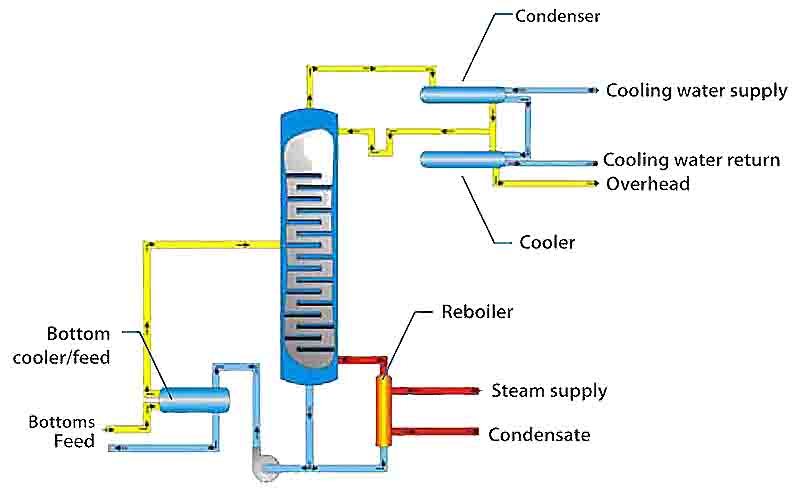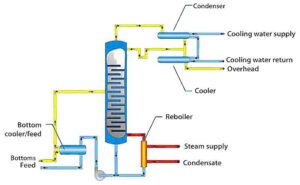 FEATURES
Self-adjusting PLC controls variable parameters
Designed to use either hot oil or steam heating sources, or electric heaters on occasion
99.9% purity range
Tubular frame design mounted on galvanized steel pallet
Recycles most popular solvents, including mineral spirit, flexo & litho solvents
Pre-wired, pre-piped and tested prior to delivery
Can also be used to remove methanol from glycerin stream