Downdraft Tables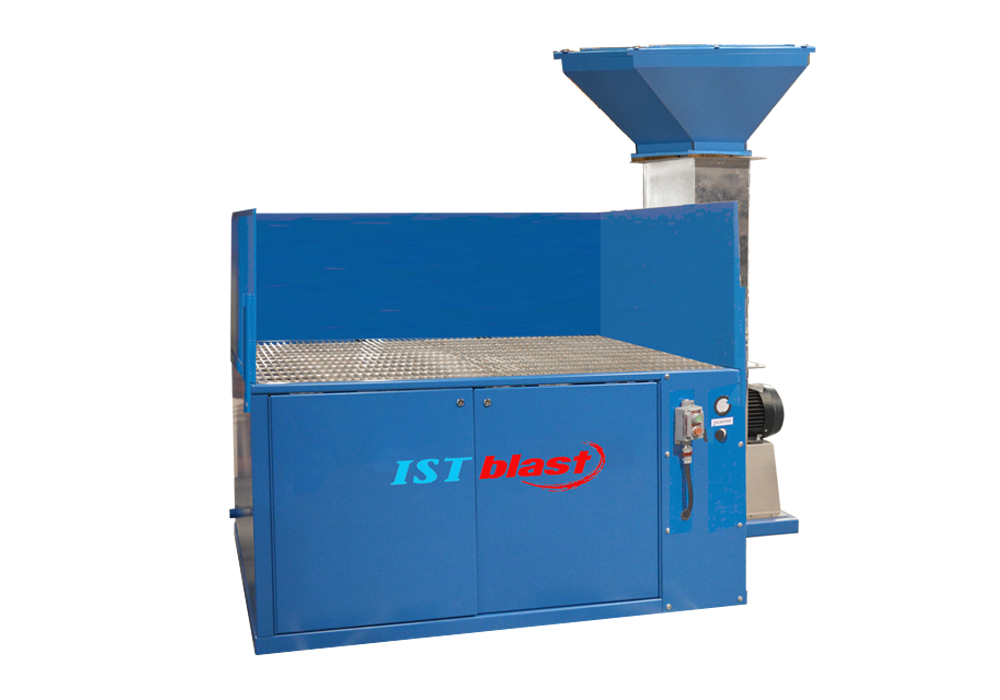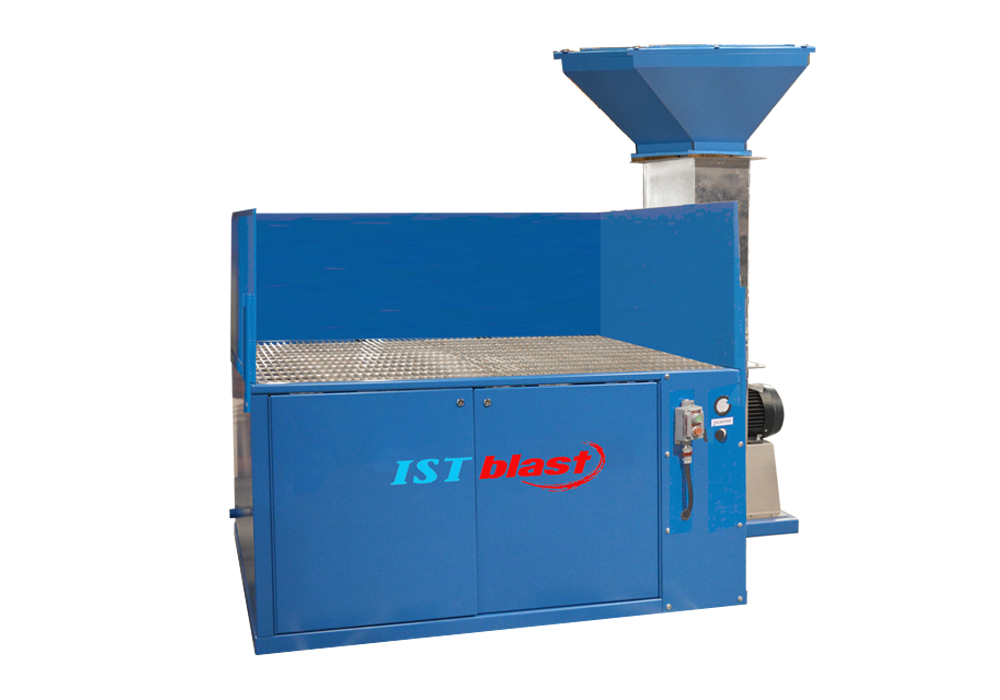 ISTblast DD Series Downdraft tables collect and capture dust, fumes, smoke, and other contaminants in suspension generated from industrial processes, such as welding, grinding, coating, deburring, polishing, or cutting using hand tools. This filtration system is self-contained, self-cleaning, and available in different sizes up to 96″ x 48″ in order to accommodate a variety of applications.
These modular systems offer exceptional filtration efficiency with low air consumption (CFM), which makes them very energy-efficient. Their filtration capacity significantly exceeds the most stringent air quality control requirements (EPA and OSHA).
Various options are available to accommodate a wide range of industrial processes, to enhance the system's filtration capacity, or to increase the operator's productivity.
COMMON APPLICATIONS
Buffing
Powder mixing
Sanding
Soldering
Welding
Deburring
Spray painting
Grinding
Plasma cutting
Odor control
Utility table
HOW IT WORKS
The functioning principle is quite simple. The unit draws air from the shop through a grating work surface using an impeller powered by an electric motor. Then, air is filtered by passing through a series of fire retardant, easily replaceable filtration cartridges located inside the table, then released back into the shop. Therefore, it is not necessary to exhaust filtered air from that system to the building duct work, nor to send it to an auxiliary dust collection system.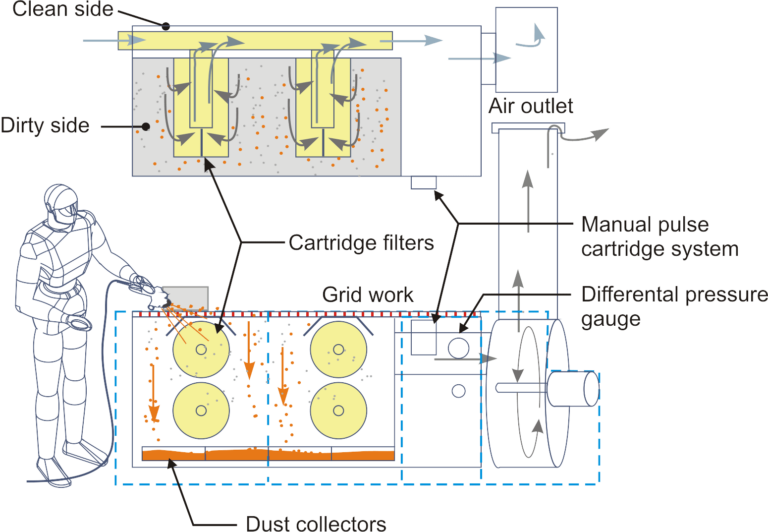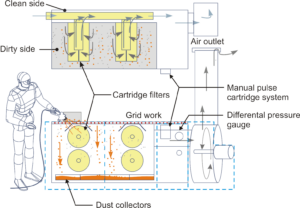 The cartridges are able to capture 99.9% of particles down to 1 µM in size and, if needed, additional filters – such as HEPA filters – can be added to the exhaust in order to return pure air to the shop. The cartridges are cleaned by pulsing air inside them, which releases the dust and makes it fall to the bottom of the table inside the dust collection drawer, which can be easily emptied.
The cartridges are easily accessible and can be replaced, which facilitates the maintenance of the equipment and extends its service life. Dust can be collected in a dust drawer at the bottom of the unit. The cartridge pulse cleaning system is entirely automated by means of the DCT1000 Sequential Controller. It is delivered with a 5-Year warranty – the longest warranty available in the industry.
KEY FEATURES
Downdraft table is available in different sizes up to 96″ x 48″ or custom design and fabrication
Filter cartridges able to capture 99.9% of particles down to 1 µM
Multi-level spark baffles
Dual exhaust silencers
Reverse-pulse filter cleaning system automatically triggered by the DCT1000 Sequential Controller
Simple, safe and rapid cartridge replacement: cartridge comes with rectangular adapter for easy handling and error-free installation
Dual workstation enclosure
Earth connection
AVAILABLE  OPTIONS
Custom downdraft table sizes are available upon request
Pneumatic and/or electrical output to supply hand tools
Paint arrestors
Spark arrestors
LED lighting system
Over-the-top or rear capture hood
Wheel system which facilitates relocating the equipment around the shop
Coated grating surfaces that do not damage workpieces and which allow a better adherence
Fixed or removable side and top panels
Middle separator
Extended 12'' overhang
Aluminum, fiberglass, or steel bar grating 2″ high
PVC matting
Activated carbon granules in perforated metal canisters that slide inside filter cartridge
H.E.P.A filter able to capture 99.98% of particles down to 0.3 µM
Spunbond polyester cartridges
CONFIGURATIONS