DCM100-330 – Bag-House Motorized Dust Collector for Industrial Sandblasting Cabinet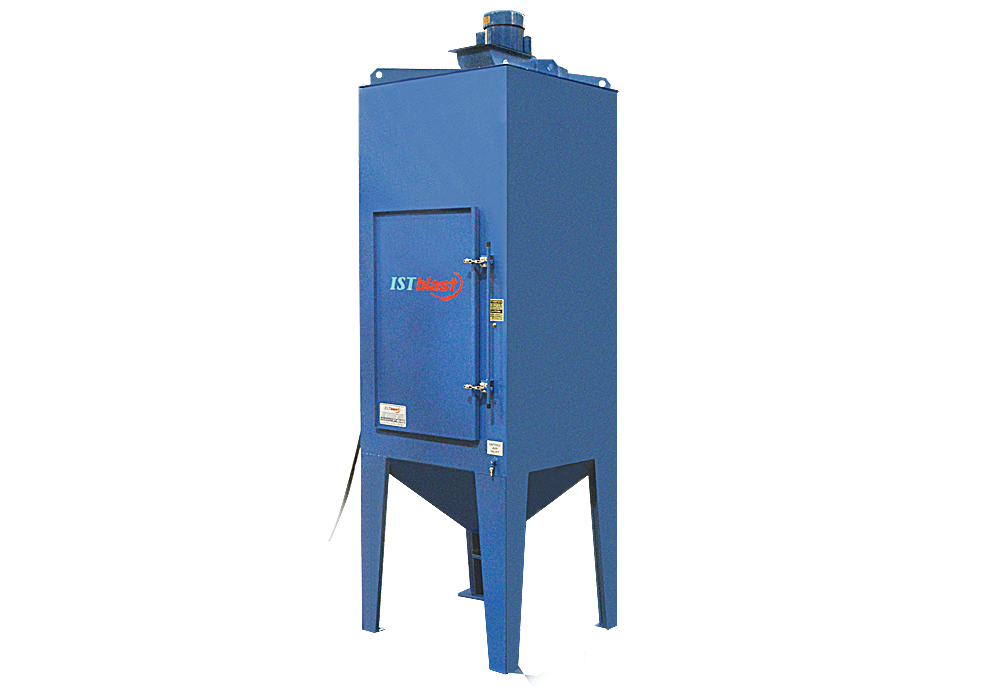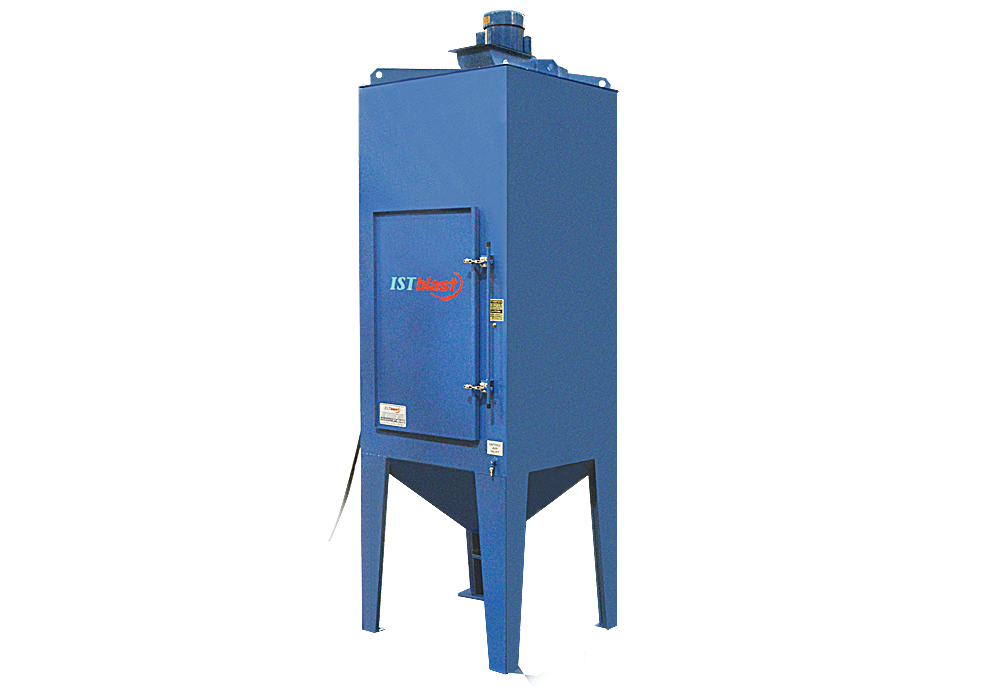 DCM100 to 330 motorized dust collector models designed for heavy-duty usage on ECAB and M Industrial Series sandblasting cabinets, as well as on small abrasive blast rooms. The most efficient of their kind for preventing dust from escaping into work environment and contaminating work surfaces and machines.
These high-end motorized dust collectors are equipped with manual (or optional automatic) shaker and powerful turbine engine that provides exceptional filtration performance in variety of industrial sandblasting applications.
This modular, pneumatic shaker-type dust collector requires minimal supervision and maintenance.
HOW IT WORKS
Dust collector energy-saving air-filtration system captures 99% of all particles 5 microns or larger
High performance motor-head exhaust system
Barrel dust outlet with trap door
Easy access to filter bags
Standard replacement bags readily available
Can be operated with pressure or suction sandblasting cabinets
Cartridge-type dust collectors standard for improved efficiency (available in 600, 900 and 1200 CFM models)
Available in 208-230/460V/575V / 3Ph / 60Hz and 380V / 3Ph / 50Hz
Certified by QPS for Canada, United States, and European Union1
1Certification Marks:
CAN/CSA C22.2 No. 61010-1-12 (Canada and USA)
CAN/CSA C22.2 No. 61010-2-201 (Canada and USA)
UL 61010-1 (Canada and USA)
UL 61010-2-201 (Canada and USA)
CE 2006/42 (European Union)
CE 2017/35 (European Union)