DCM600-1800 – Cartridge-Type Motorized Dust Collector for Sandblasting Cabinet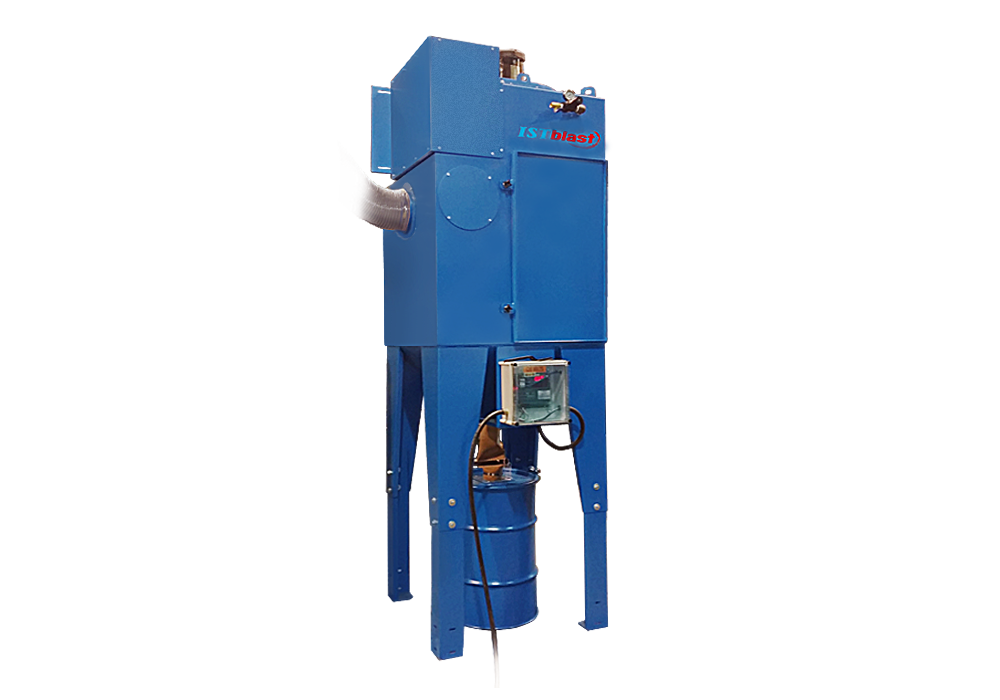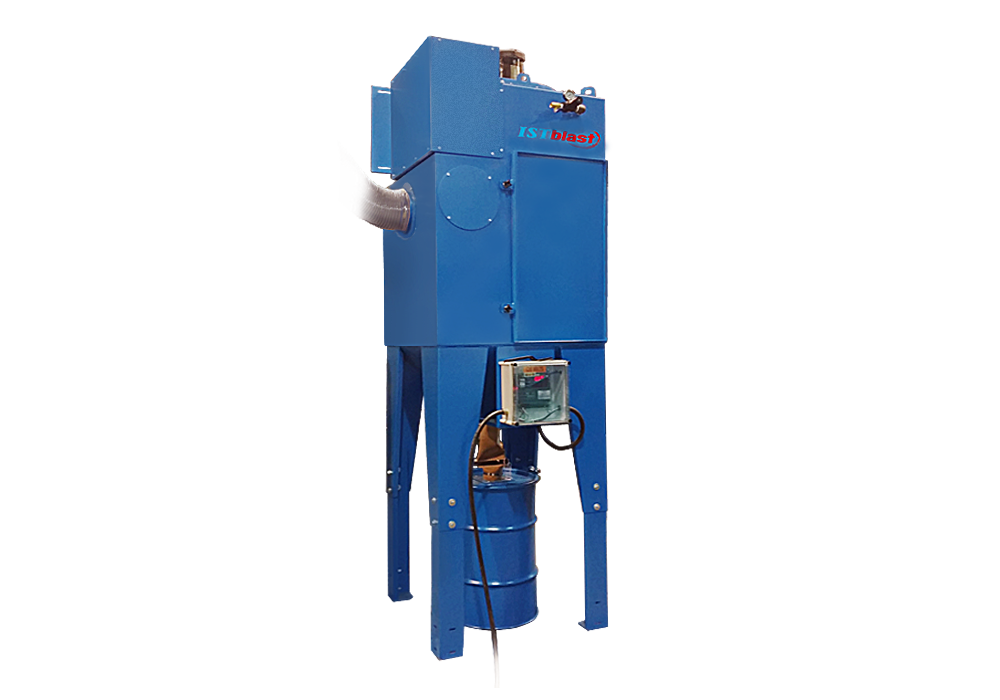 DCM600 to 1800 motorized cartridge-type dust collectors designed for heavy-duty usage on M Industrial Series sandblasting cabinets, automated finishing systems, as well as abrasive blast rooms. More efficient and durable than bag-type dust collectors and designed to withstand harsh environments. Motor head with built-in fan sucks in air from recycler at 600, 900 or 1800 CFM, depending on turbine and engine size.
Fine particles and dust pass through recycler and are retained by dust collector; only clean air is ejected. Cartridges automatically cleaned by pulses of compressed air blowing inside. Pulse momentarily reverses flow of air passing through cartridges, clearing outer surface dust which then falls to bottom of barrel. Interval and duration of each pulse controlled by timer inside control box.
HOW IT WORKS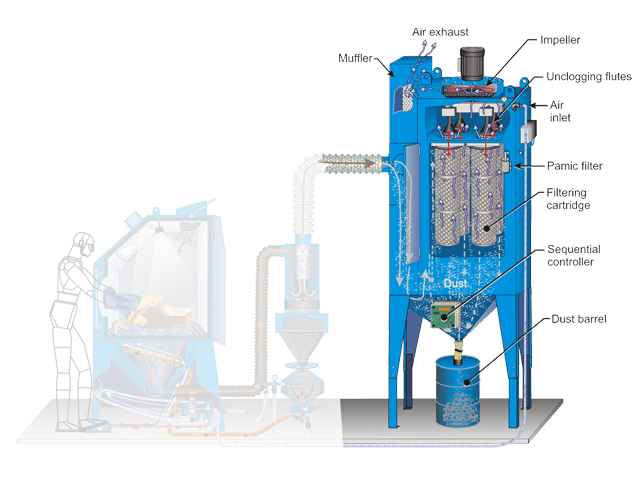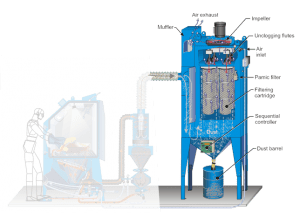 KEY FEATURES
Dust collector featuring energy-saving air-filtration system captures 99.9% of all particles (1) micron or larger
Cartridge type dust collectors standard for improved efficiency and durability
High performance motor head exhaust system
Automatic pulse-shake system controlled by timer
Easy access to filter cartridges
Replacement cartridges readily available anywhere on the market
Can be operated with either pressure or suction sandblasting cabinets
Available in 208-230/460V/575V / 3Ph / 60Hz and 380V / 3Ph / 50Hz
Certified by QPS for Canada, United States, and European Union1
1Certification Marks:
CAN/CSA C22.2 No. 61010-1-12 (Canada and USA)
CAN/CSA C22.2 No. 61010-2-201 (Canada and USA)
UL 61010-1 (Canada and USA)
UL 61010-2-201 (Canada and USA)
CE 2006/42 (European Union)
CE 2017/35 (European Union)