ICC Series – Paint Can Crusher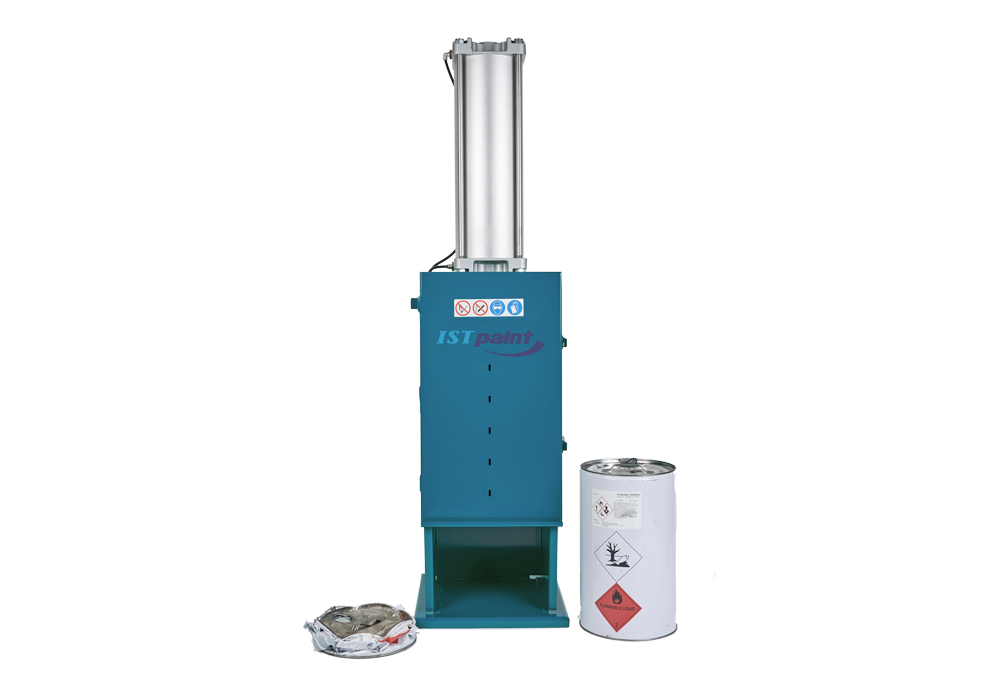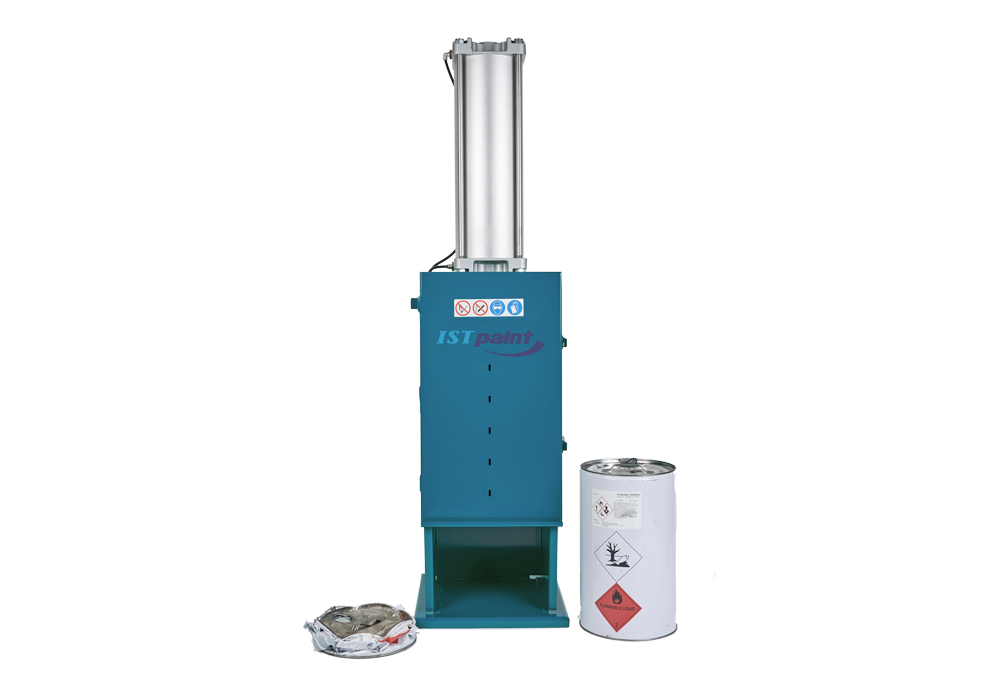 ISTpaint offers a range of pneumatic and hydraulic can crushers that can crush cans from 1 to 50 litres. All crushers are equipped with a double-acting pneumatic cylinder with a force ranging from 865 kg to 2,500 kg at 100 psi.
Crushing cans means reducing the size of waste cans by up to 80%, resulting in significant savings in disposal fees.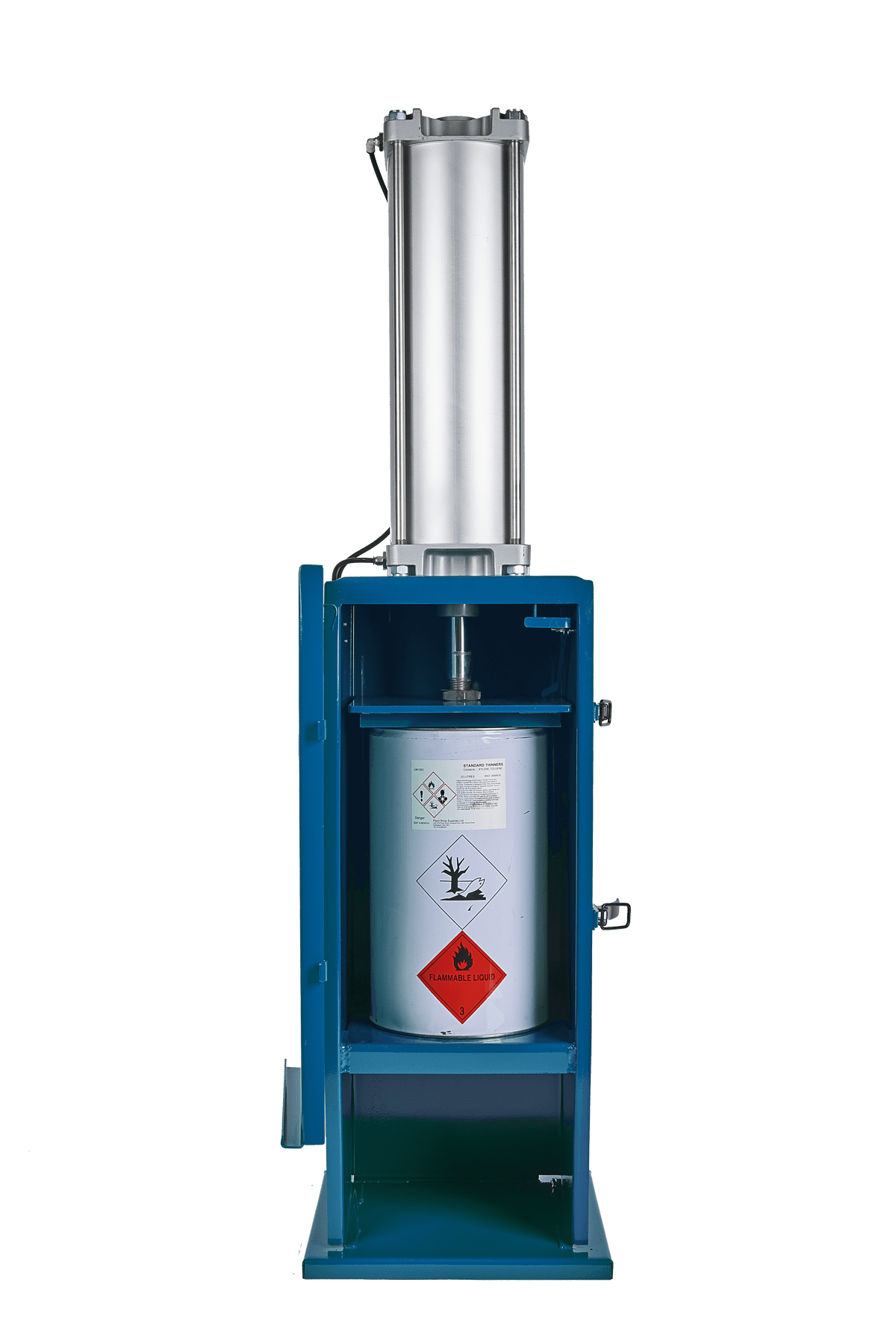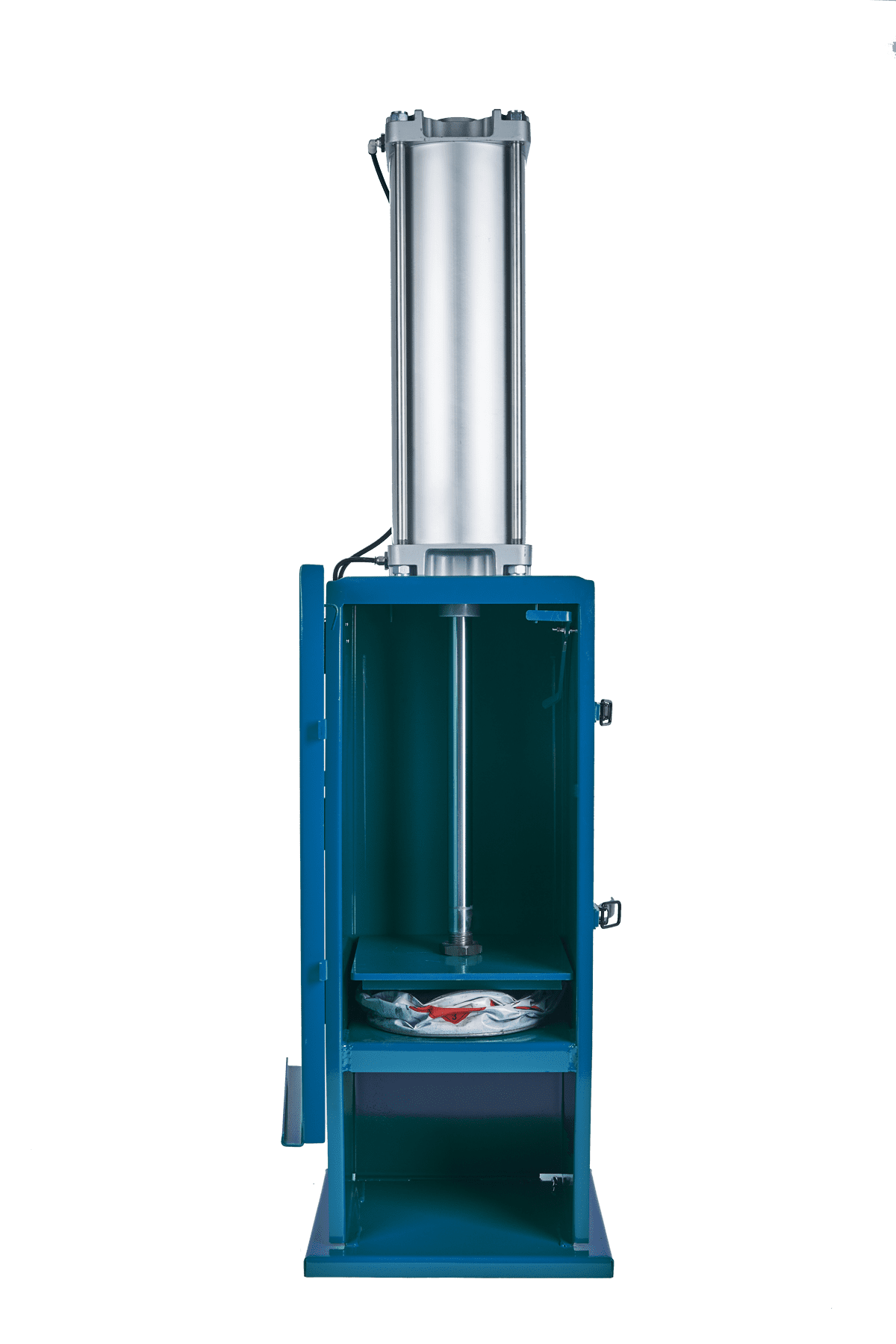 Key Features
Air-operated or hydraulic
Fully automatic
Compaction up to 80%
Double acting pneumatic cylinder
Door safety interlock
Bench or wall mounted (except ISB9)
Available Models
ICC-20
0.25-1.5 gal paint or thinner cans
ICC-25/30
0.25-7.9 gal (13.2 gal for ICC-30) drums up to 19″ in height
ISB-9
Up to 53 gal cans and drums