ADVANTAGES OF OUR PAINT PAIL WASHERS
Effective Cleaning Process: Customizable cleaning process that will tackle the hard, low-value task of cleaning paint pails manually.
Automated Process: Simply load your containers, close the lid, and press Start.
Wide Range: Clean from 1 to 12 paint pails or bucket simultaneously.
Complete Cleanup: Washes the inner and outer surfaces simultaneously.
Cost-Effective: Provides a quick return on investment.
Easy to operate: Requires very low maintenance and supervision.
OVERVIEW OF OUR RANGE OF PAINT PAIL WASHERS
Our line of Pail Washers is available for cleaning from a single one to up to 12 pails and buckets simultaneously.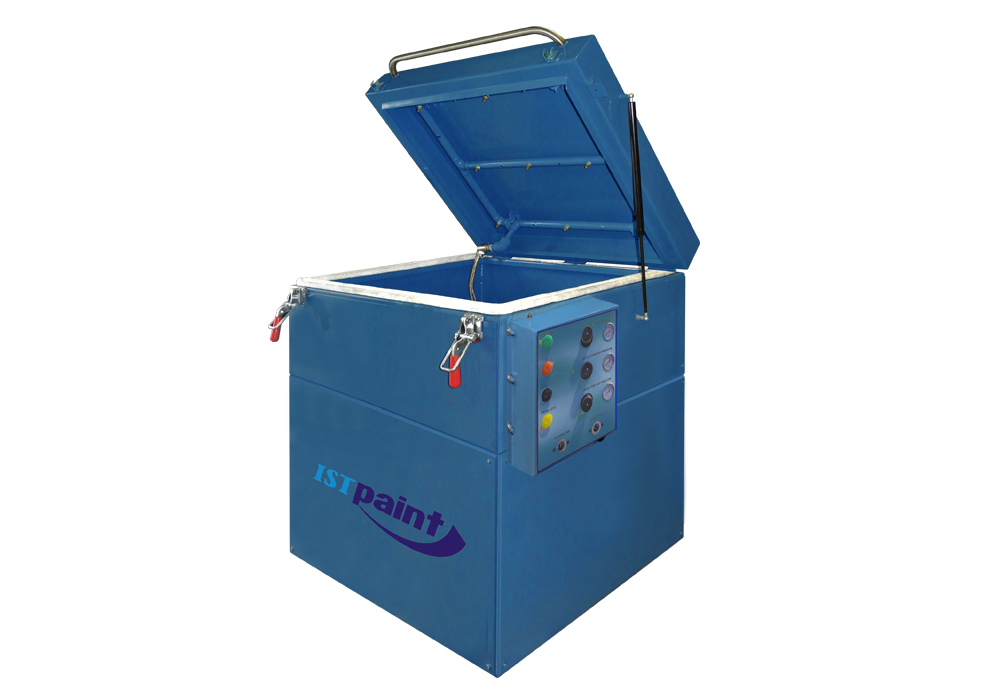 PW Series – Solvent Pail Washer
Automates the cleaning of 1/4-gallon to 5-gallon paint containers.
Read more