WAW Series – Aqueous-Based Automated Washing Cabinet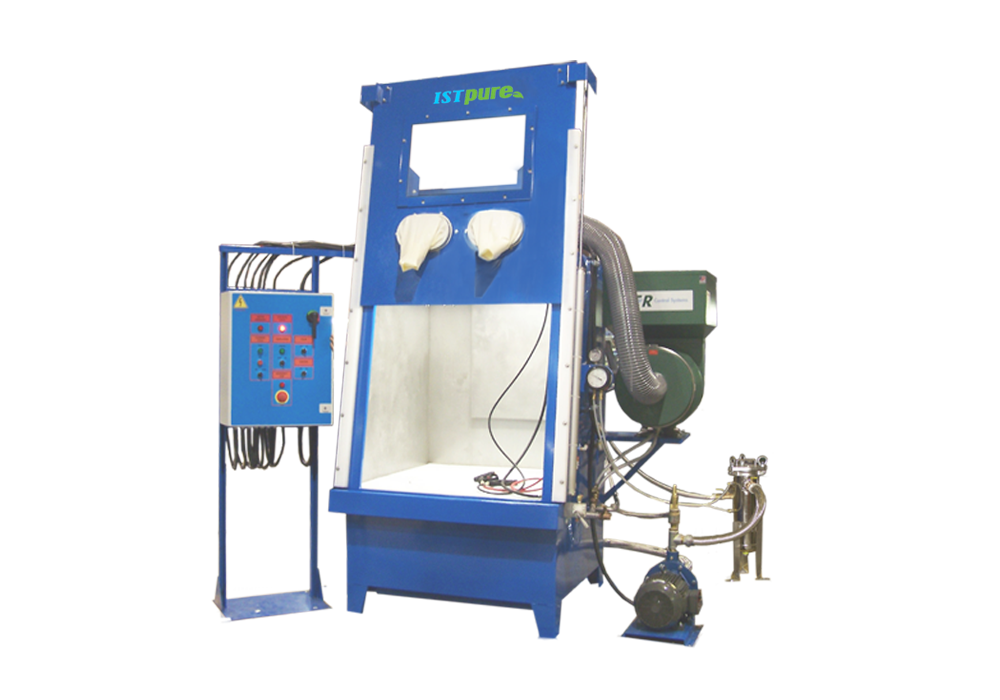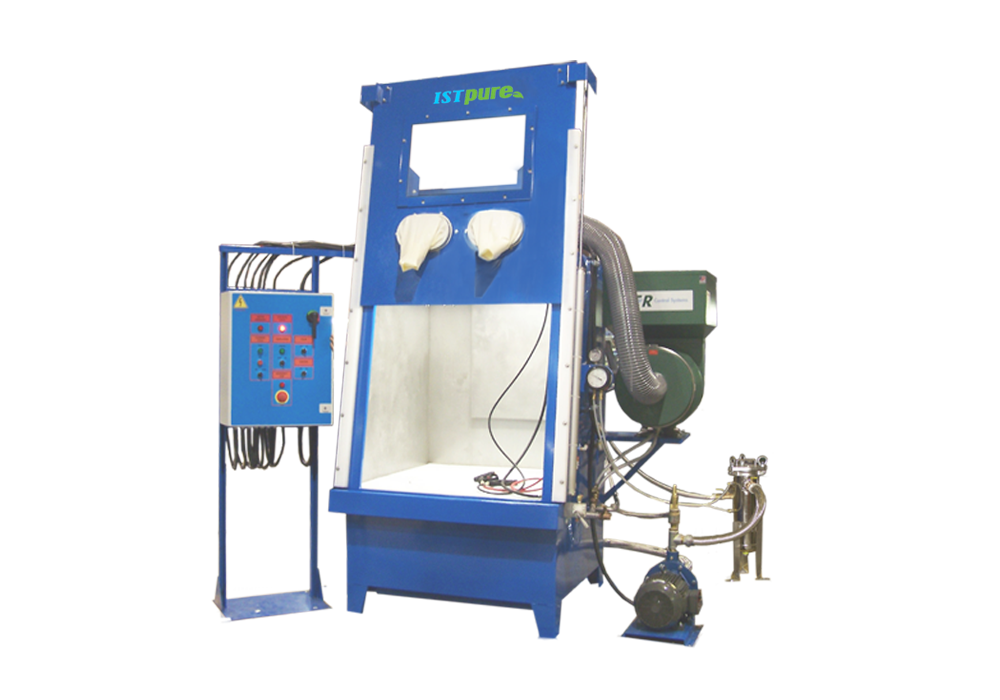 WAW Series Aqueous-Based Automated Washing Cabinet is specifically designed to maintain engines and complex components in aviation and transport industries. Unit operates with 100 psi electric pump and 1/2″ hoses fitted with quick-connect couplings to flush interior piping of complex parts, such as engines, turbines and generators. Once parts are clean, operator may switch from fluid to air-only delivery to dry parts from the inside.
INSIDE VIEW
STANDARD FEATURES
14-gauge 304 stainless-steel construction
100 psi and 90 GPM (gal. per min.) pump delivers cleaning power directly onto parts
Air blow-off nozzle for parts drying
10 x 1/2″ hose outlets with quick-connect couplings
Jet cleaning gun with trigger
Selection of 2 operation modes: fluid delivery and air only
Automatic pressure release system
10-micron filtration system handles up to 90 GPM
Well-lit cabinet
Hinged front-opening door allows full access to entire cleaning chamber
Safety door switch stops pump if door is open
Work Shelf in 3/8″-thick perforated polypropylene
500 lb load capacity.
OPTIONAL FEATURES
Turntable
Tiltable tabletop
Retractable floor for easier loading/unloading procedures
Heating elements bring cleaning fluid temperature up to 120° F (49°C)
Ducting system with filter
Pressure regulator
Front door security system stops door from closing when object is detected
Adjustable working platform and glove height