80-PX – Light Job Sandblaster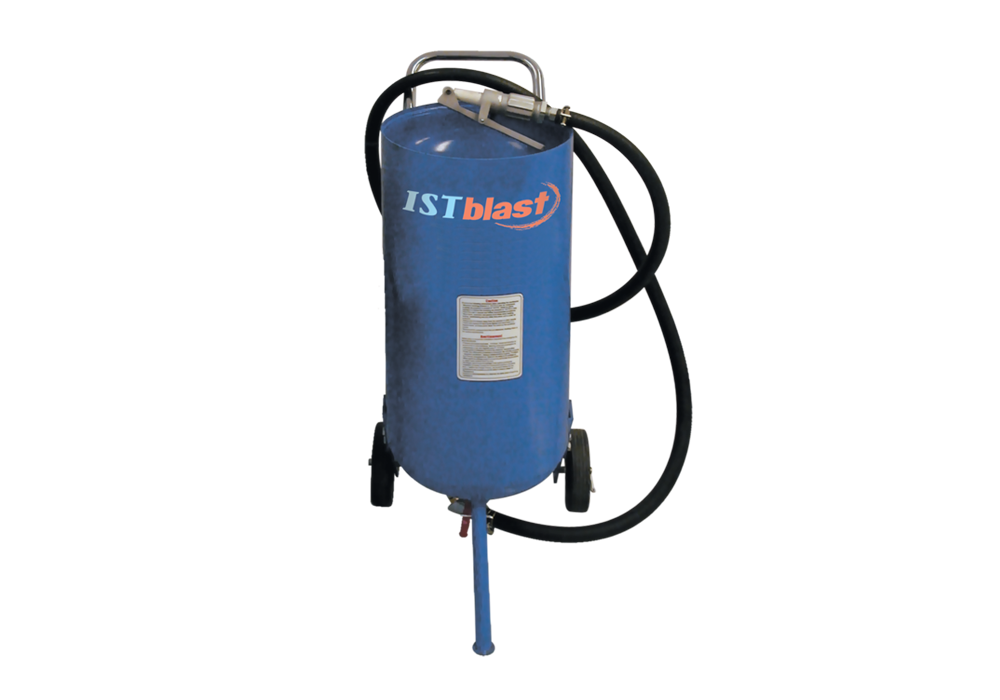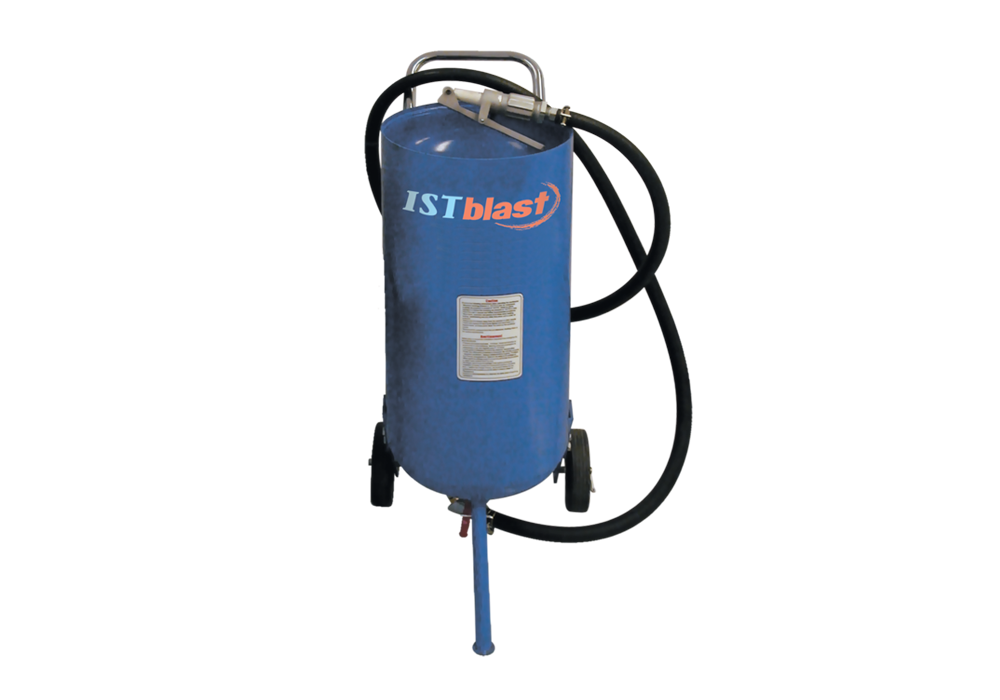 ISTblast 80PX portable sandblaster is ideal for light maintenance on machinery and road equipment. It comes with durable 3/8″ piping, 80 lb sand capacity tank, and only requires 5 hp (20 CFM) to operate. Optional ½" hose upgrade kit available.
The economic sandblasting unit of choice for rental firms, auto body shops and the weekend handyman.
KEY FEATURES
Heavy-duty construction and piping
Adjustable abrasive regulator
Convex top for built-in filling funnel
Convex bottom
Protective washers for nozzle and fittings
Requires minimum 5 hp (20 cfm) compressor
Extra low profile
Air pressure gauge
Water extractor
Accessories included:
8 ft. (3,04 m} 3/8'' (9.5mm) I.D. blast hose with fittings
Set of 3 ceramic nozzles orifice (2.2, 2.5 and 3.5 mm)
Remote control system
Protective hood with replaceable visor
Optional heavy-duty blast hose ½''x10' kit