PPB-346 – Portable Sandblaster – 3.5 cu ft (300 lb.)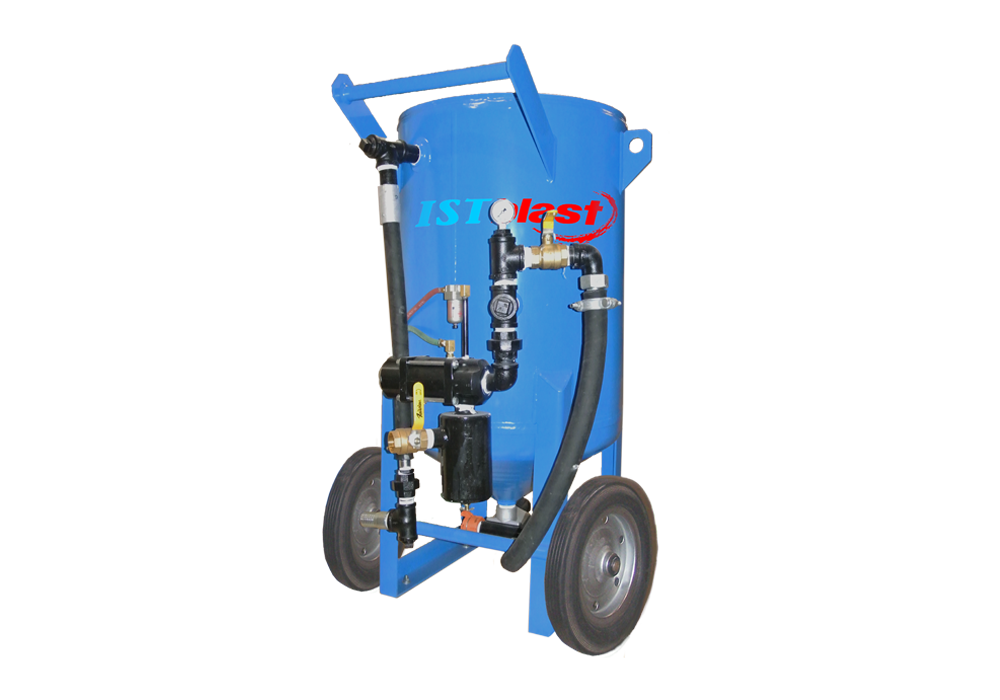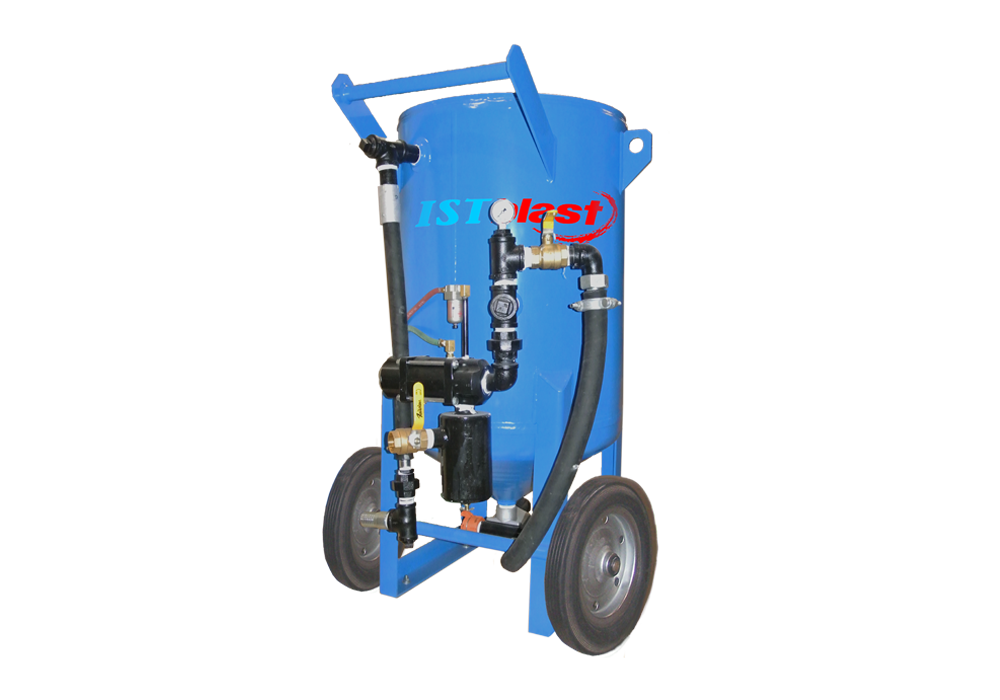 IST Portable Pressure Blaster PPB 346 is robust and durable sandblasting equipment designed for outdoor applications. 3.5 cubic feet tank capacity steady blasting autonomy and great mobility. Concave shape makes it easy to hold abrasive media and fill the vessel.
IST sanding pot with continuous-pressure system is ideal for frequent on/off operations. Sub-slab depressurization system extends blasting autonomy by filling tank while machine is in standby. Abrasive metering valve provides precise and controlled flow of abrasive.
MARKETS
Automotive, Truck, and Transportation
Construction & Excavation
Civil Engineering
General Manufacturing
Marine Industries
Petroleum
HOW IT WORKS
| | |
| --- | --- |
| RC-176 Depressurization System | RC-186 Continuous Pressure System |
KEY FEATURES
Tank capacity: 3.5 cu. ft.
Remote control system: pneumatic or electric (12 V DC or 120 V AC)
Sub-slab depressurization system (RC-176) fills tank by remote control when machine is in standby
Continuous pressure system (RC-186) made for frequent on/off jet blasting operations
Abrasive regulator valve (MMV-175 or PMV-186) allows precise and controlled flow of abrasive
High quality fabrication, heavy-duty construction, built with robust, durable materials
Comes with large, hard rubber wheels for better mobility and stability
Stabilizing support frame eliminates wheel fatigue and pot tip over
IST pressure vessels ASME and CRN approved