ECO 420 – Sandblasting Cabinet for Light-Duty Applications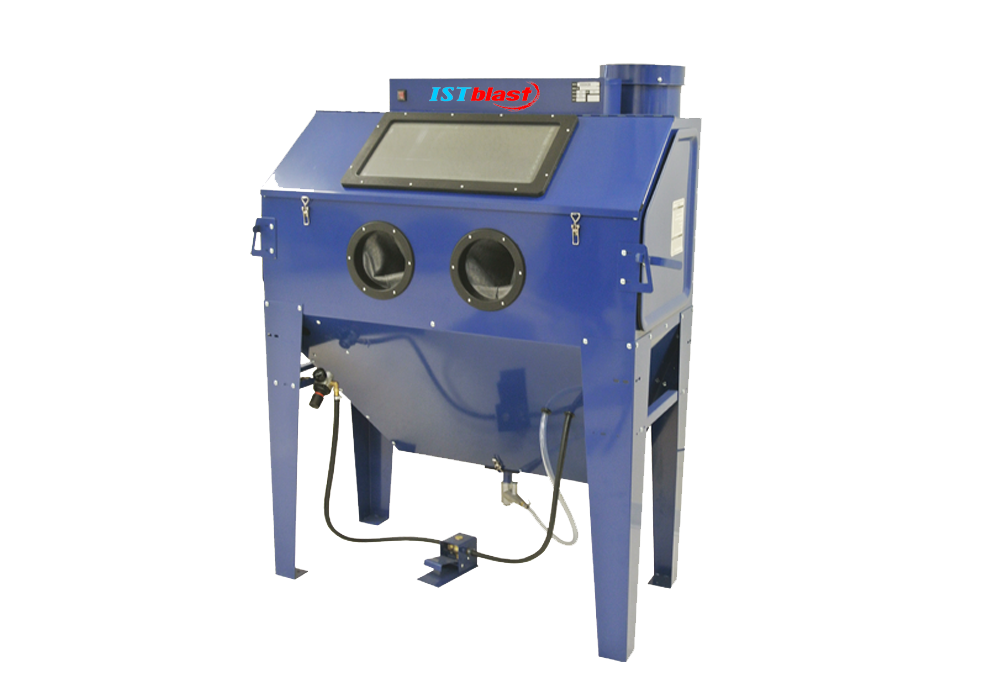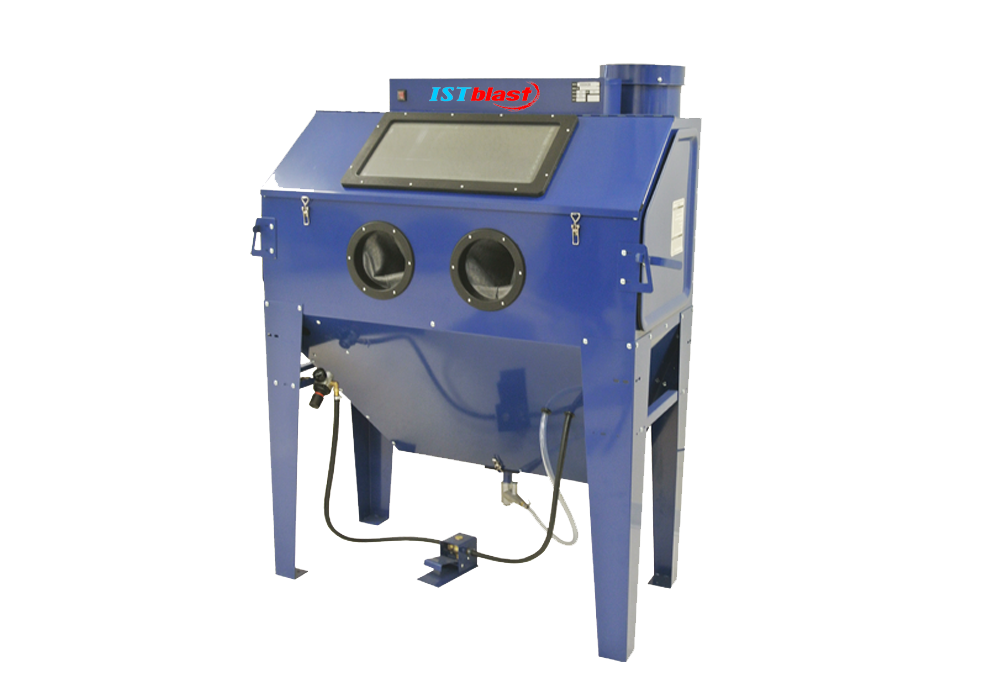 IST ECO 420 is our entry level sandblasting cabinet and is ideal for the handyman, casual users and light-duty applications.
It offers all basic features an industrial cabinet should have, including built-in dust collector to keep your sandblasting area free of dust particles, foot pedal to control flow of abrasives from sandblasting gun, dual side doors and large front door for easy loading/unloading, as well as air pressure regulator powerful enough to propel light-weight abrasive media such as glass beads and garnet.
Can be used to remove scale or heavy rust from automotive parts, to clean rusty tools, etch glass and for other light-duty applications.
MARKETS
Automotive Aftermarket
Light Repair & Workshops
Handyman
HOW IT WORKS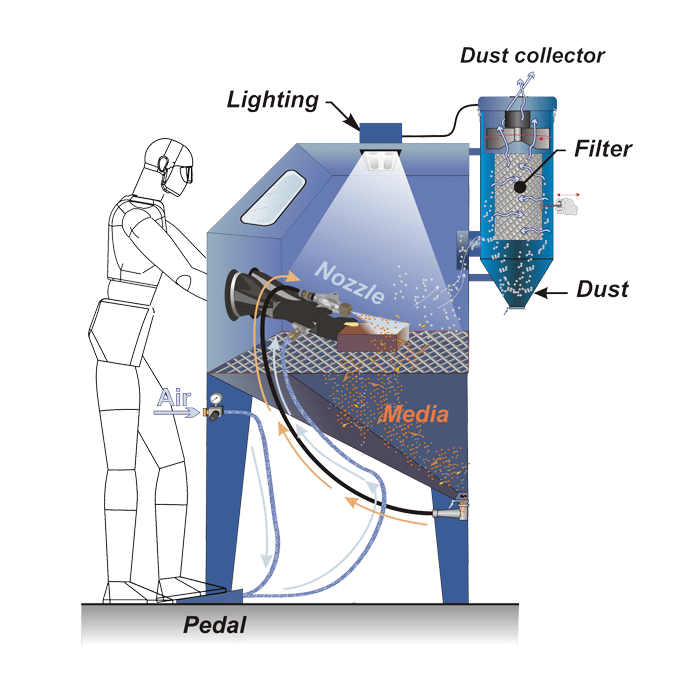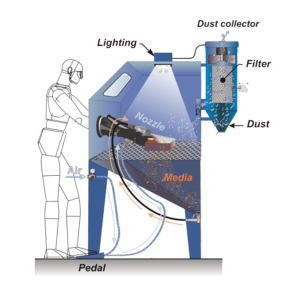 KEY FEATURES
Regulation valve
Pneumatic foot-treadle control
Side doors (2) and front door (1)
Air pressure regulator and gauge
Self-contained dust collection system with cartridge filter and convenient bottom gate clean-out
Easy access to bottom of cabinet for cleaning and maintenance
Detachable window shields
Kit includes: cabinet and components, sandblasting gun, 4 ceramic nozzles and hardware. Assembly required.