Econoblast Series – Semi-Industrial Sandblasting Cabinets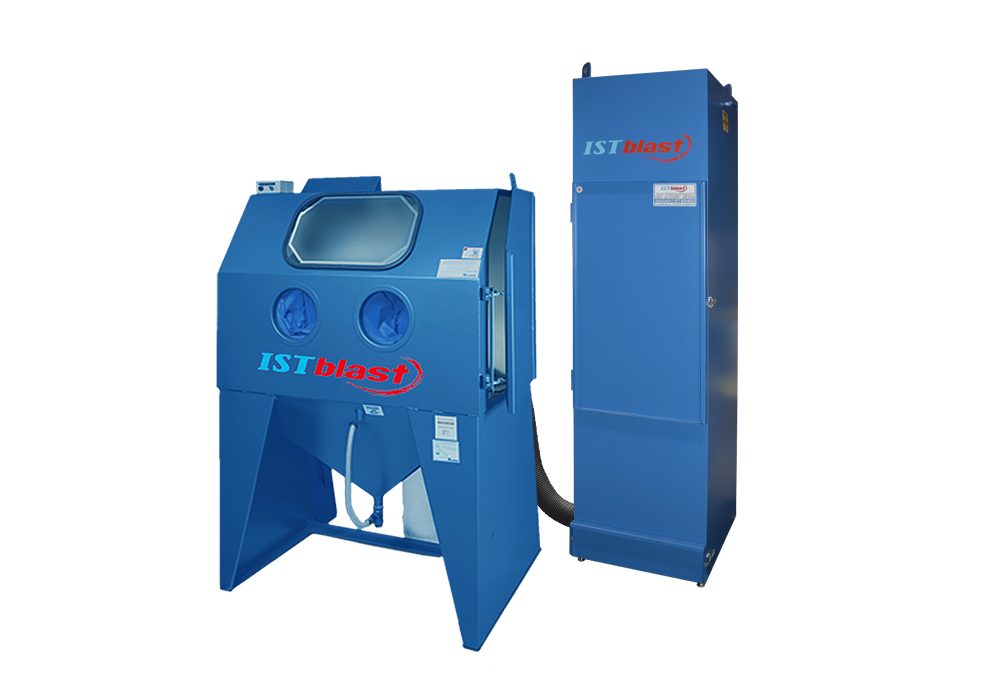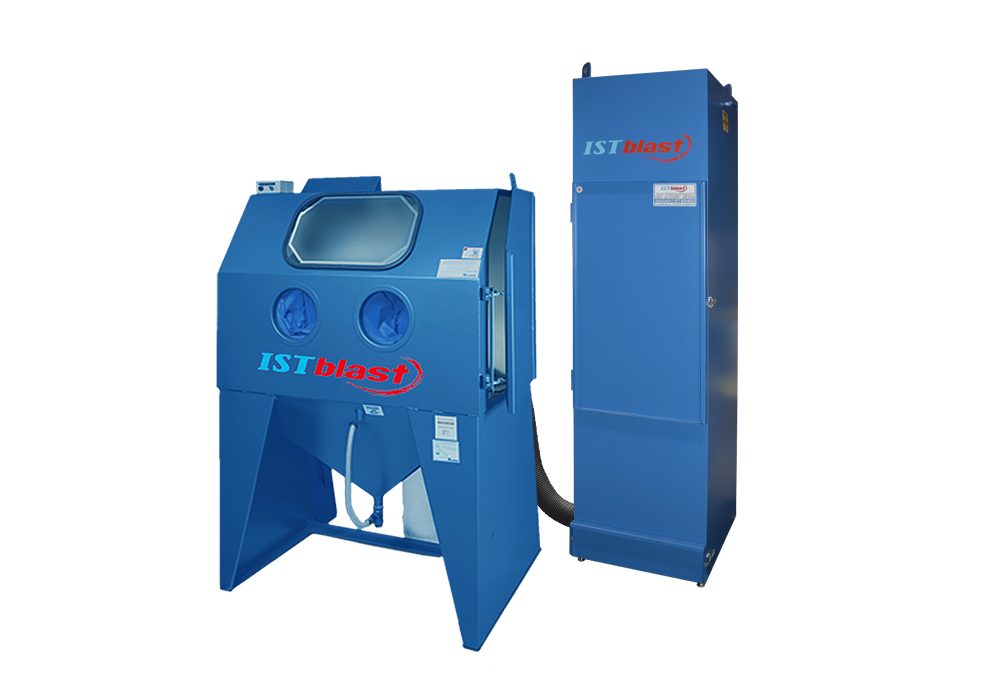 The Econoblast® line offers a range of suction sandblasting cabinets designed for light industrial applications without compromising the reliability and performance of an industrial unit.
All you need is an air compressor that generates a minimum of 22 CFM and a few pounds of sandblasting media (glass beads or aluminum oxide). Our light industrial cabinets are designed for light duty cleaning, finishing, trimming, deburring, etching and surface preparation.
MARKETS
General Manufacturing
Aerospace & Aviation
Mechanical Workshop & Bodyshop
Machine & Repair Shop
Transport & Automotive
Metal Forming & Finishing
HOW IT WORKS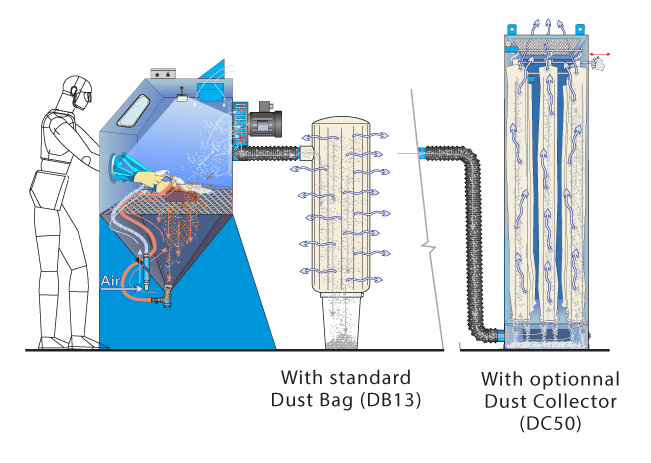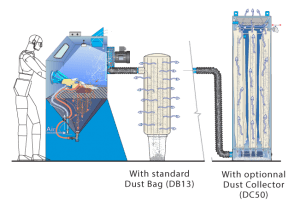 KEY FEATURES
Comes with dust collector featuring energy-saving air-filtration system that captures 99.5% of all particles three (3) microns or larger
Ideal for light sandblasting media
Heavy-duty steel construction (12-gauge)
Rigid door stands up to abrasives and seals tightly against dust
Flush construction minimizes media spill when door is opened
Self-adjusting door latch assures continued tight seal as door gasket ages
Simple, pneumatic controls for greater reliability
Screen prevents oversized particles from causing clogs
Optional safety-door switch prevents accidental blasting when doors are open
Complies with OSHA (USA) requirements
Installation and Startup Procedures