MRS500 Vacuum Recovery System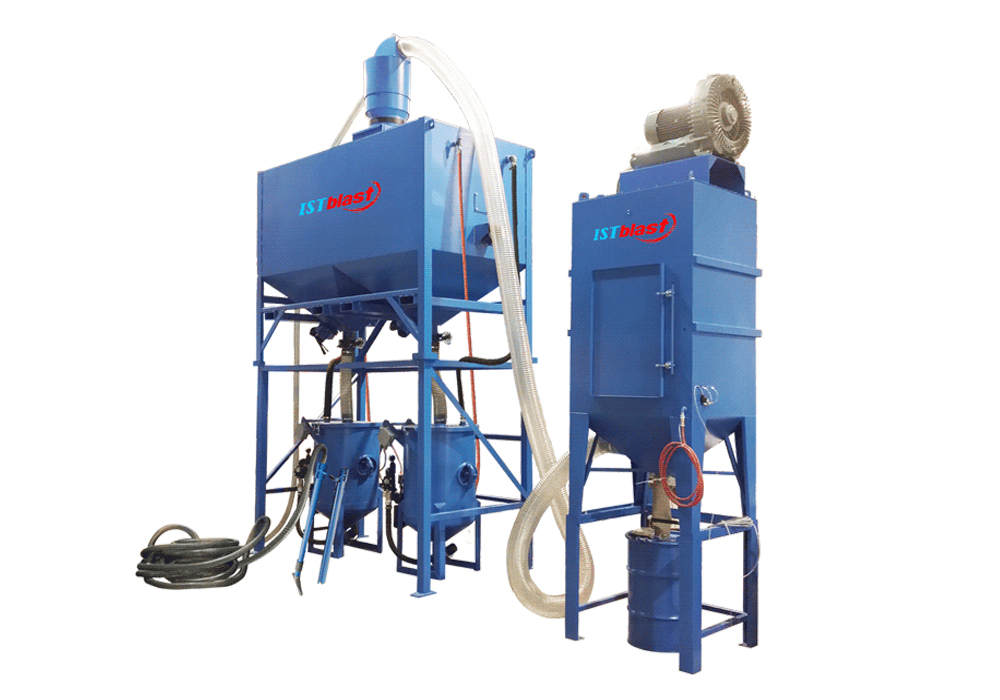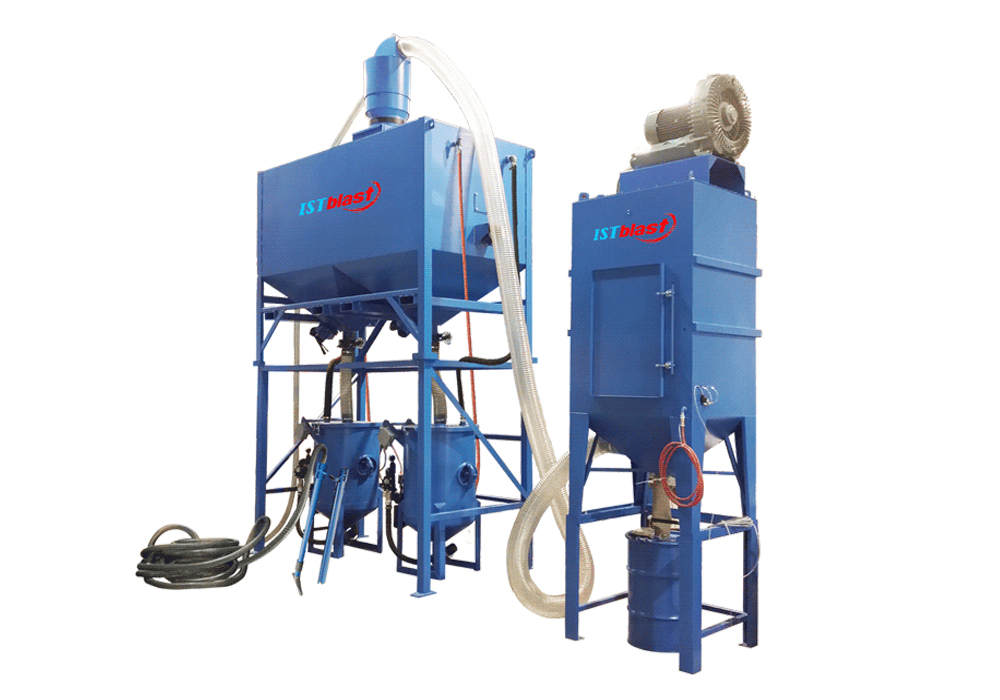 The MRS500 Vacuum Recovery System uses a vacuum head to suck in residual abrasive from large tanks and hard-to-spill reservoirs. This system does not use floor hoppers, which requires less care and maintenance and makes it very inexpensive and easy to implement.
This solution is designed specifically for applications where residual abrasive media is confined in cavities or cannot be "economically" shovelled into recovery hoppers. Otherwise, the floor-cleaning process using a vacuum head is counterproductive and very long to perform. For installations where excavation is not possible, we would recommend a MSW1200 or MRS200 with an above-floor installation.
MRS500 high performance Vacuum Recovery System consists of:
vacuum dust collector
abrasive recycler
storage hopper
one or two pressure vessels
suction head to vacuum residual abrasive
HOW IT WORKS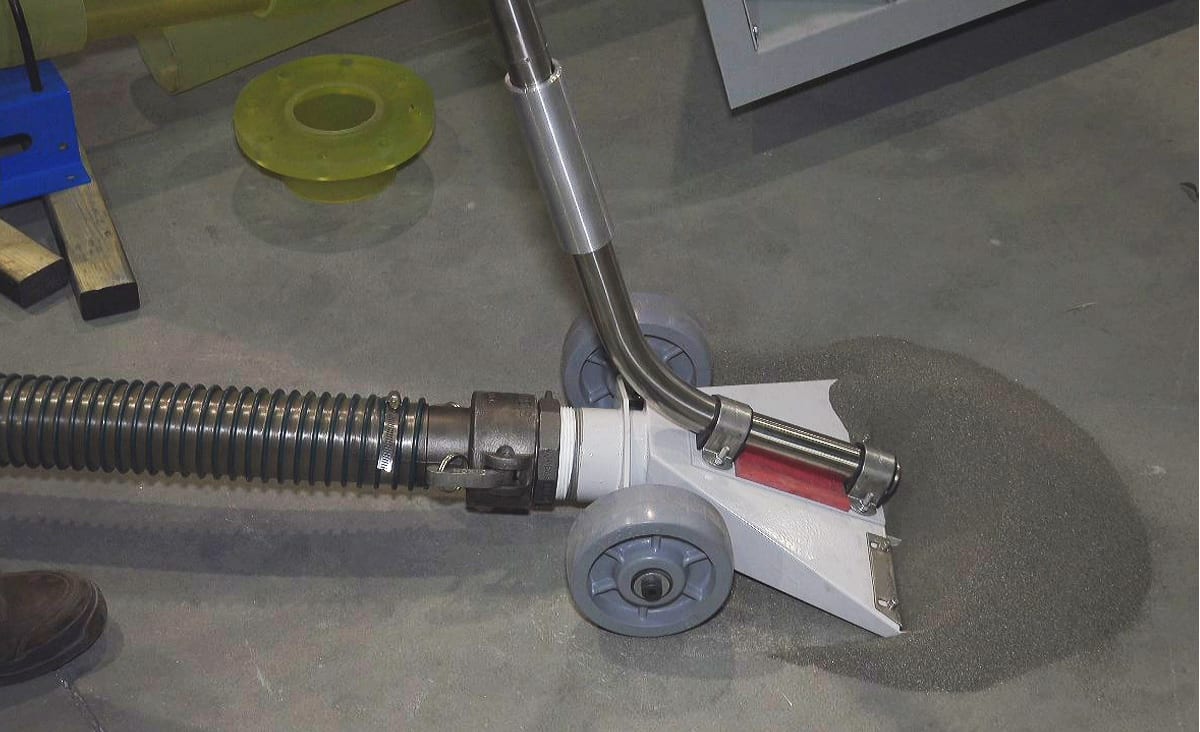 Dust Collector Capacity
This system is delivered with a DCM200 Dust Collector which has an overall filter area of 200 sq. ft. and is equipped with a 20 hp / 400 cfm engine.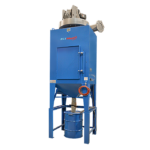 Recovery System Capacity
The recovery rate capacity is capped at 1,000 lb/hr due to the restriction caused by the interior diameter of the vacuum head.