ISTblast Anilox Cleaning Tubs compatible with Anilox rollers ranging from 40-160" long. Anilox rollers are loaded in cabinet by front door. Operator simply starts operation to activate automated process.
IST has developed a range of Anilox Abrasives specifically designed for this application.
Dust collector associated with this system is DCM160.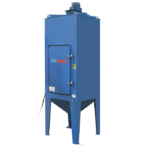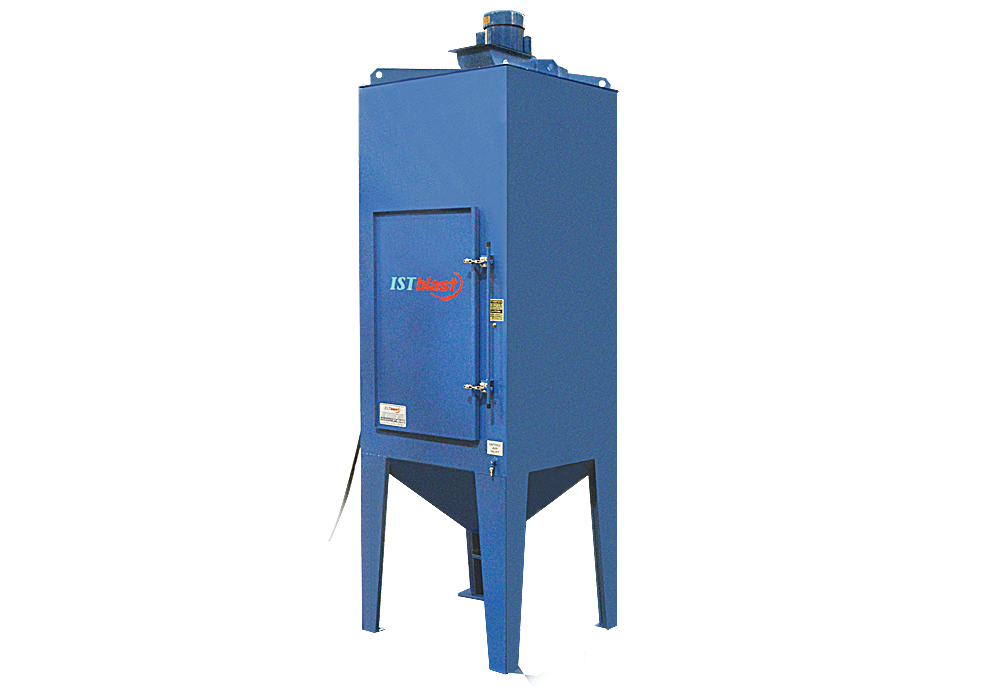 HOW IT WORKS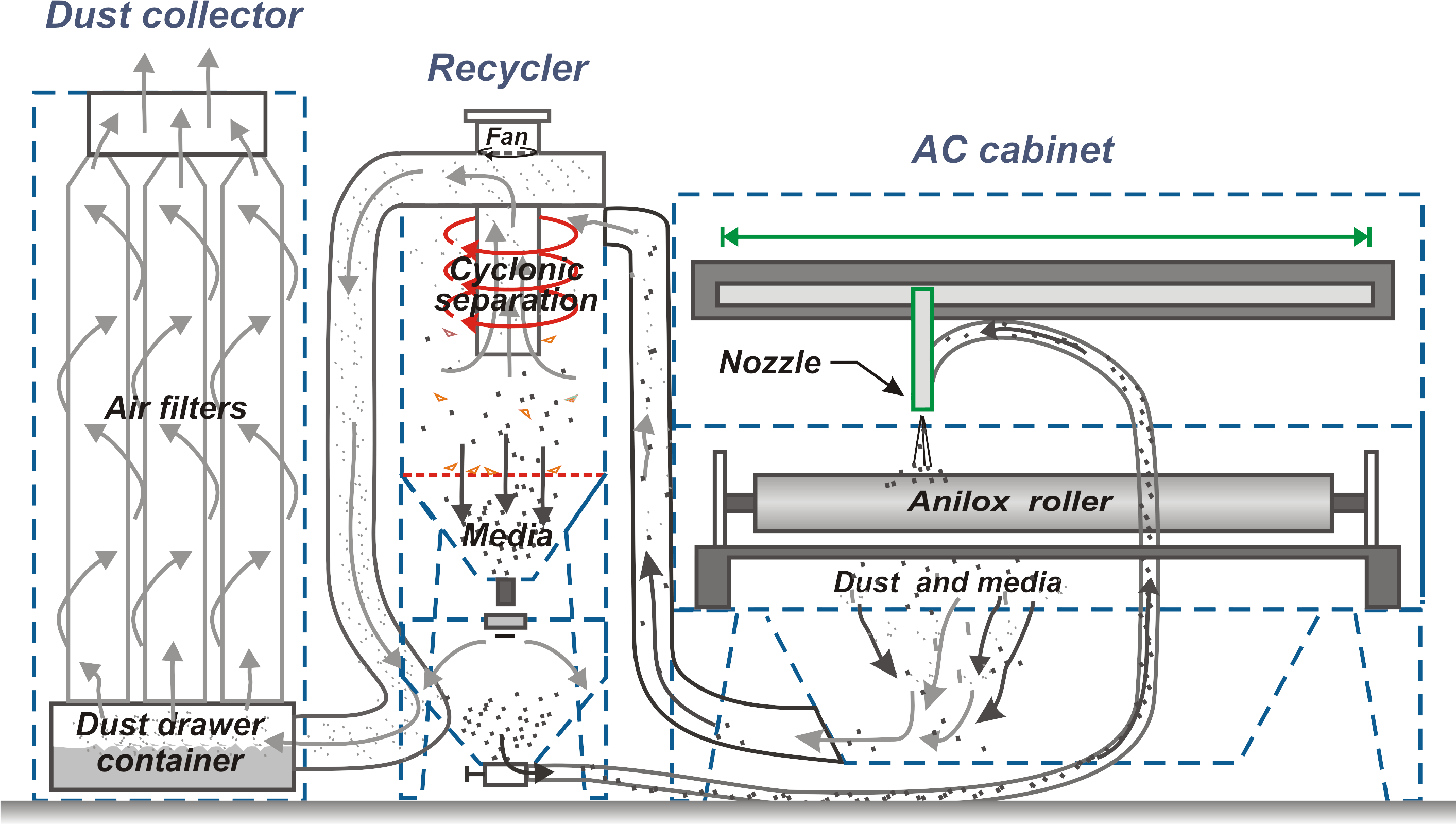 KEY FEATURES
Dust-tight system for clean workplace environment
Energy-saving air filtration system in dust collector captures 99% of all particles one micron or larger
Standard equipment includes pressure regulator, laminated safety window, automatic cleaning system, abrasive flow control regulator, blow off gun and dust collector with media reclaimer
Industry's best warranty of 2 years on all IST Anilox cleaning system components, with service and maintenance centers available worldwide
Complies with or exceeds international safety standards