The abrasive media recovery system (media reclaimer) is a key component which optimizes the sandblasting process by significantly reducing abrasive media consumption.
ISTblast's abrasive media recovery system consists of a cyclonic separator to efficiently separate contaminants (dust, rust flakes, paint chips, shattered media, etc.) from reusable abrasive media, allowing for substantial savings on abrasive media consumption and overall process optimization.
These systems can be fitted on most sandblasting systems including sandblast cabinets, automated finishing systems, and pneumatic blast rooms. After contact with the work piece, propelled abrasive media passes through the cyclonic separator where it is separated from dust generated by the process. Only media still in good shape is returned to the cabinet, while dust and foreign particulate matters are evacuated to the dust collector.
KEY FEATURES OF OUR CYCLONE MEDIA SEPARATOR
Significantly reduces abrasive media consumption.
Blast media is more aggressive, productivity is increased.
Airflow can be adjusted according to media types and sizes.
Can be retrofitted on existing sandblast cabinets from the competition (Zero/Clemco, Empire, and more).
Offered in different sizes to accommodate common sandblast cabinets' impellers available on the market.
Available for suction and pressure sandblast cabinets.
HOW IT WORKS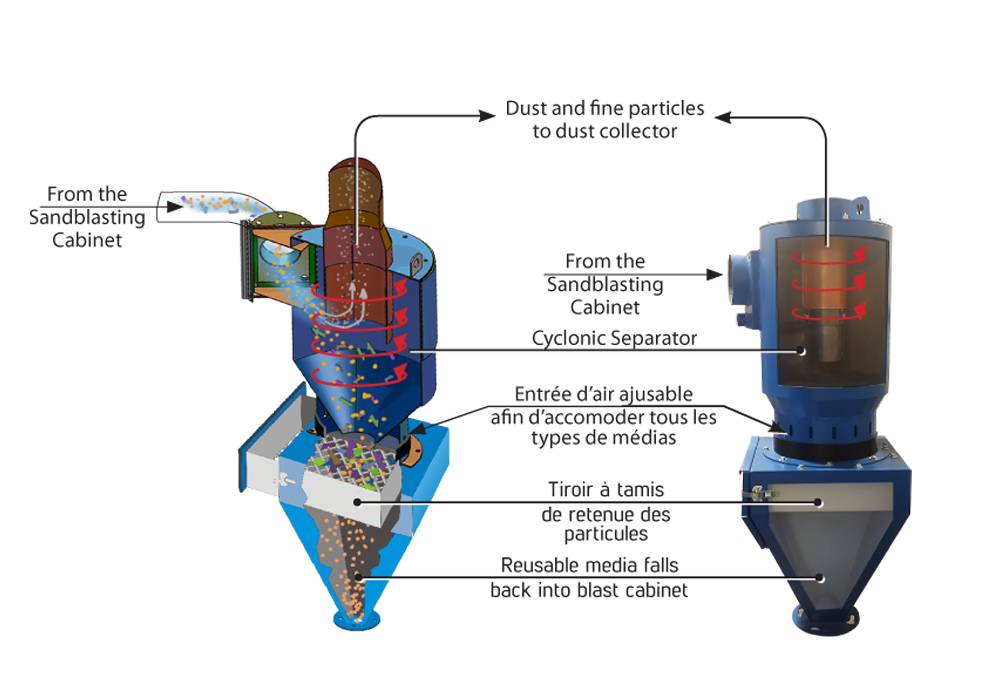 LINING OPTIONS
All abrasive media reclaiming systems can be reinforced with rubber lining and/or a metal plate for long-lasting service life.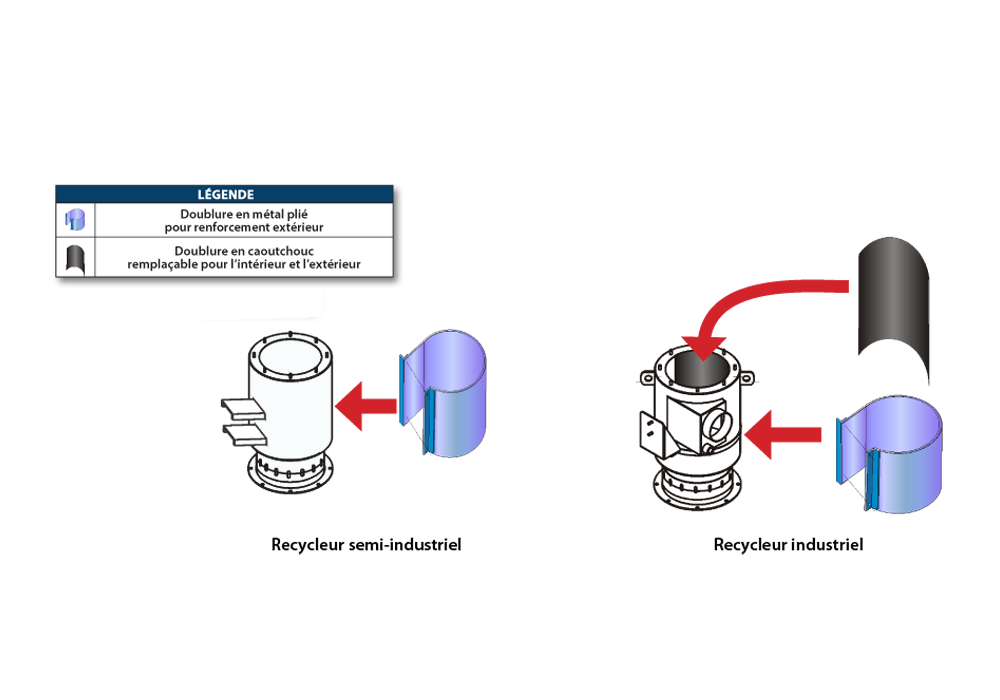 AVAILABLE MODELS
Each reclaiming system can be sold separately or with a combination of a motorized impeller and/or pressurized vessel.