Blasting operations are contained in a work area (enclosure) to prevent dust from escaping into the work environment. The part must be loaded through an access door – access doors are critical in keeping the containment area airtight and preventing dust and fine particles from escaping into the work environment.
Dust generated by sandblasting operations can be very harmful for your workers and surrounding machines. Most abrasive media particles are slippery and cause a tripping hazard when they pile up on the floor. Dust and airborne particles from sandblasting present a severe risk for workers' health, as some particles can cause lung diseases and/or breathing difficulties.
At IST, we take this threat very seriously and have designed a door system that completely seals the blast cabinet during blasting operations.
Standard Access Door System
Our standard blast cabinets' access door features a self-adjusting door latch and replaceable rubber gasket to ensure the containment area remains airtight as the cabinet ages.
By default, all of our cabinets are delivered with one (1) access door, which can be installed on either side of the cabinet without any extra cost.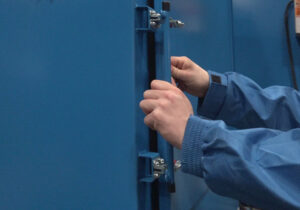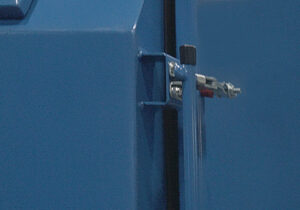 Two Side Doors Option
An additional access door on the opposite side is optional for all our blast cabinet Series.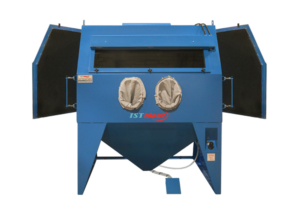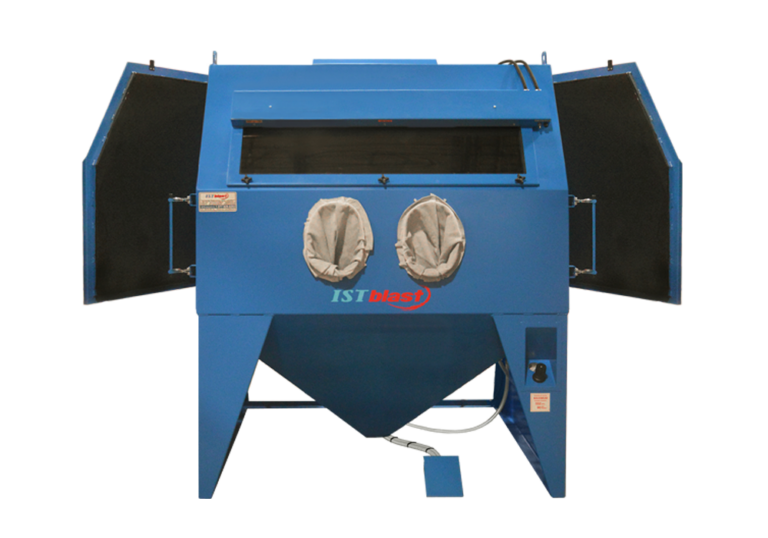 Pneumatic Door Option
A vertical pneumatic door option is available on M Series Industrial Blast Cabinets to enhance the opening size and allow for better access to the work area. This door design is ideal when fitting a work cart on a rail system.
An optional gutter can be installed to collect falling abrasive media when the door is open.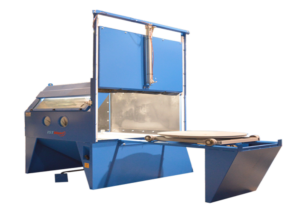 Access Door Safety Features
Door safety features are available to protect your workers from being exposed to hazardous dust as well as to comply with OSHA and local safety codes.
Two optional safety devices are available:
1. Safety Door Switch – Immediately shuts off blasting operations when a door is open to keep the blast stream and the dust cloud within the blasting area.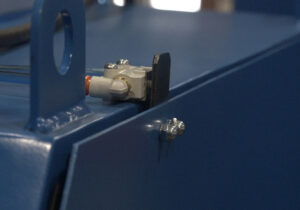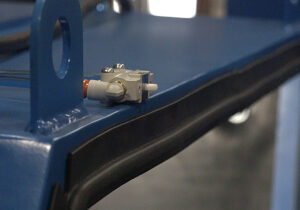 2. Safety Door Lock – Locks the door during blasting operations and for an adjustable delay timer when operations are stopped, in order to allow the dust collector to suck away all airborne particles before a worker can have access inside. This provides additional protection for your workers to prevent them from breathing in hazardous dust.