ADVANTAGES OF OUR PORTABLE ABRASIVE BLASTERS
Heavy-Duty Construction – Made with an indestructible pressure vessel and rugged valves, piping, and fittings which last for years.
Field-Replaceable Components – All components can be easily adjusted or replaced on-field with basic tools, which is meant to minimize downtimes.
Precise Media Flow Control – Equipped with a manual abrasive metering valve which enables accurate control of the air/media mix for optimal performance.
Low Pressure Drop – Fitted with industry-leading control valves and plumbing meant to avoid pressure losses which negatively impact productivity.
Versatility – Can be used with most abrasive media available on the market and offers a wide range of working pressure to address any surface preparation or blast cleaning application.
Portability – Units can be easily moved around the shop or on the field, thanks to the rugged all-terrain rubber wheels (optional on PPB-846D, PPB-1046, and PPB-2046).
Choice of Depressurization Systems – Choose from an auto-depress, pressure hold, or combo system for optimal productivity in your application.
Certified – All of our pressure vessels are approved for a Maximum Allowed Working Pressure of 150 psig @ 250°F (approved by ASME).
Industrial blasting facilities (indoor or outdoor)
Blasting contractor jobs on site
Shipyard maintenance and rebuilding
Building and civil construction (road and bridge) maintenance and repair
Storage tanks, pressure vessels, and pipe cleaning and maintenance
Petroleum and oil pipeline maintenance
Automotive and heavy vehicle maintenance and repair
Agricultural, mining, and construction machinery maintenance and repair
Railway and container maintenance and repair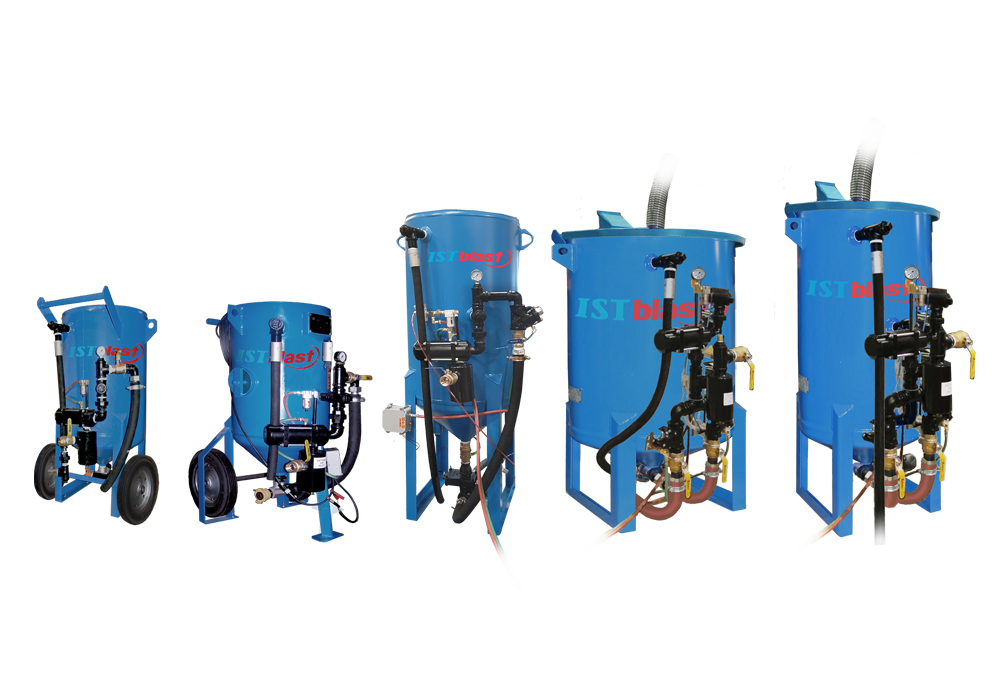 Pressure Vessel Range
Size range includes 3.4, 6.4, 10.4, 20.4, and double-tank 2 X 8 cu. ft. pressure vessels.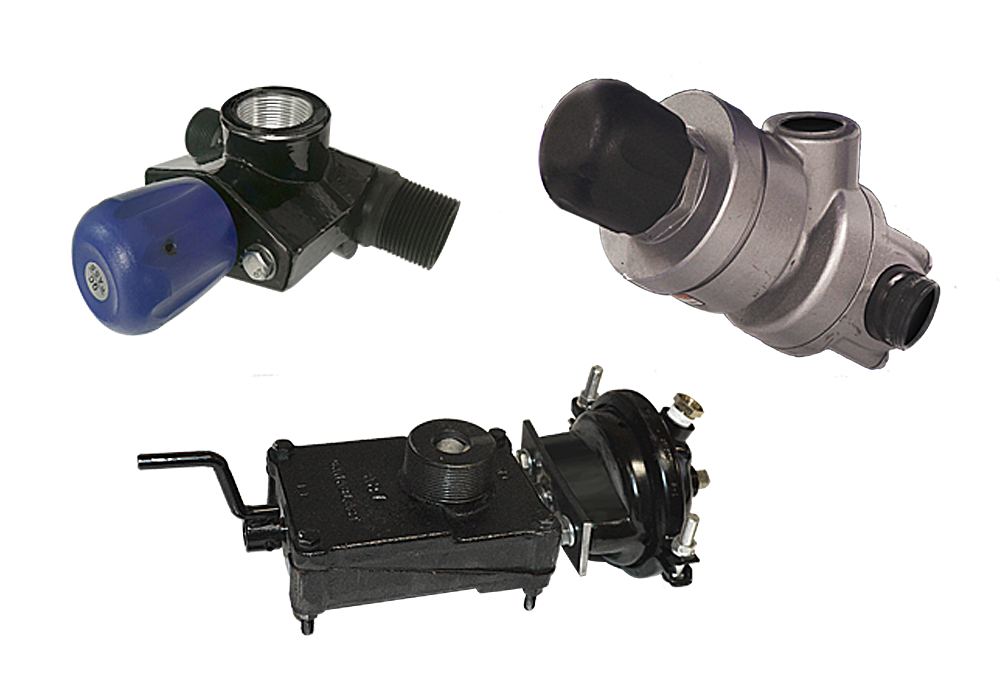 Abrasive Metering Valve
Featuring industry standard media flow control valves, including MMV-176, PMV-186, and AR-7.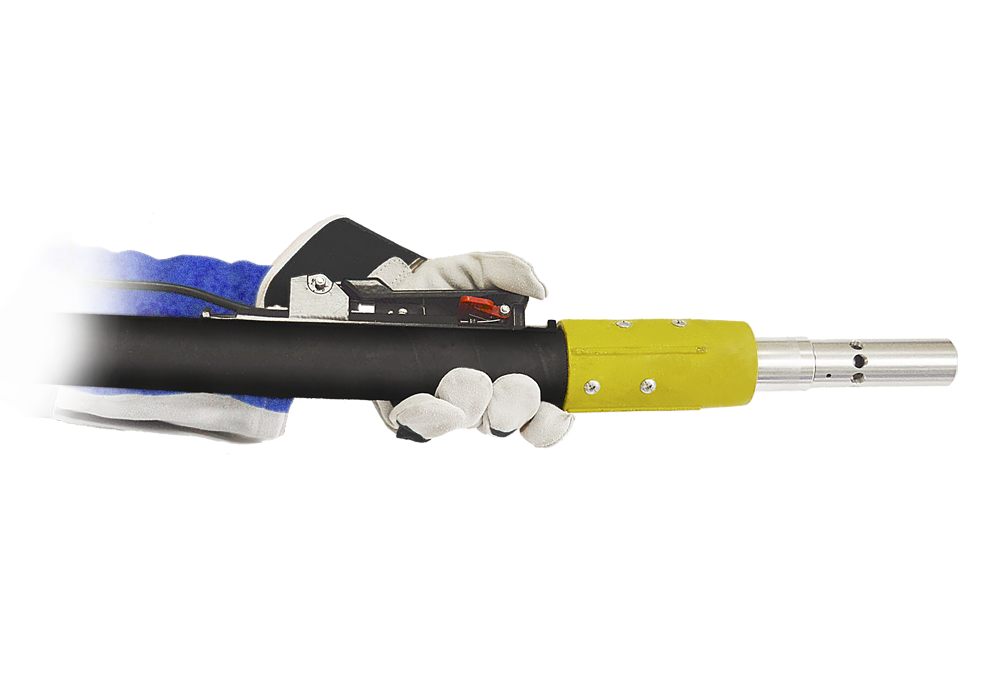 Remote Control
Available with a choice of electric (12V or 120V) or pneumatic Deadman remote control.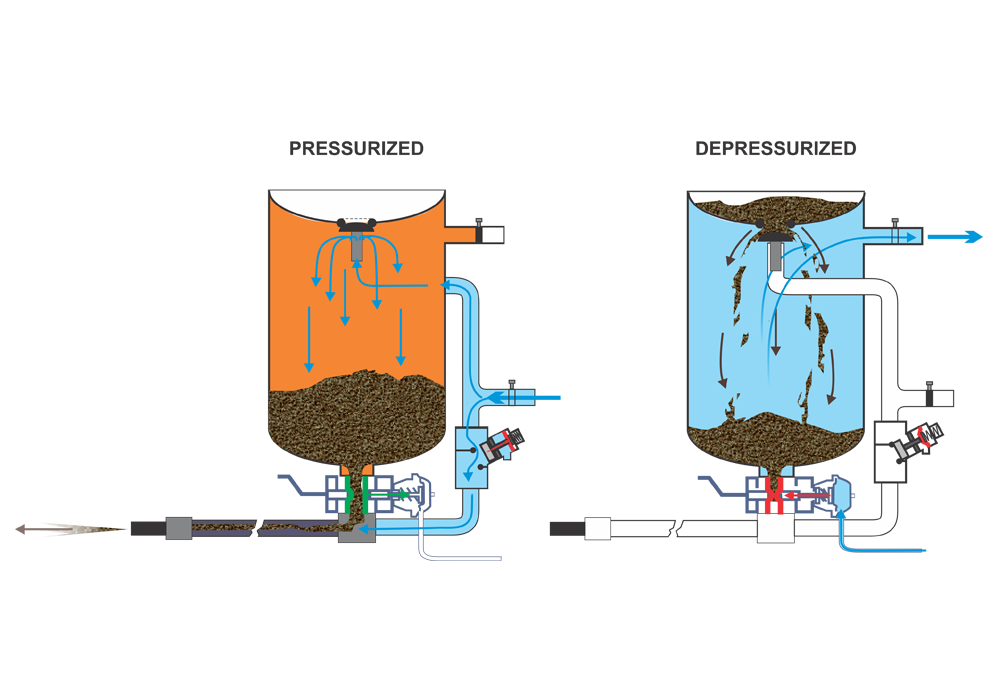 Choice of Depressurization System
Choose from an RC-176 Pressure Release System, an RC-186 Pressure Hold System, or an RC-176/186 Combo System with a remote switch for the best of both worlds.
READ MORE ON DEPRESSURIZATION SYSTEMS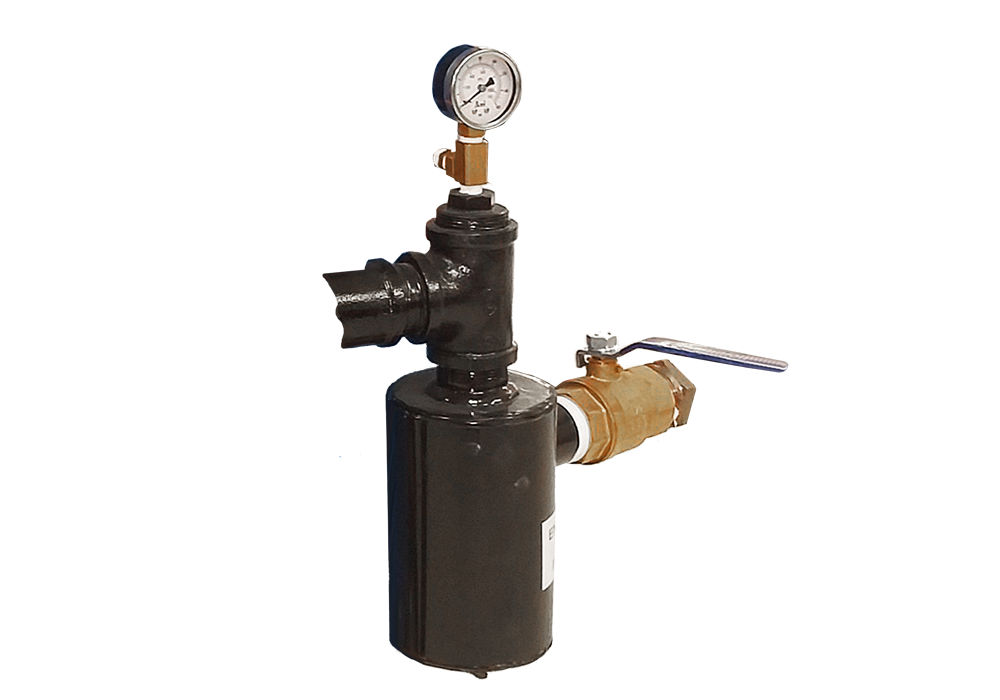 Air Inlet Quality
Air inlet is equipped with a water separator and a pressure regulator to ensure the supply of optimal air quality.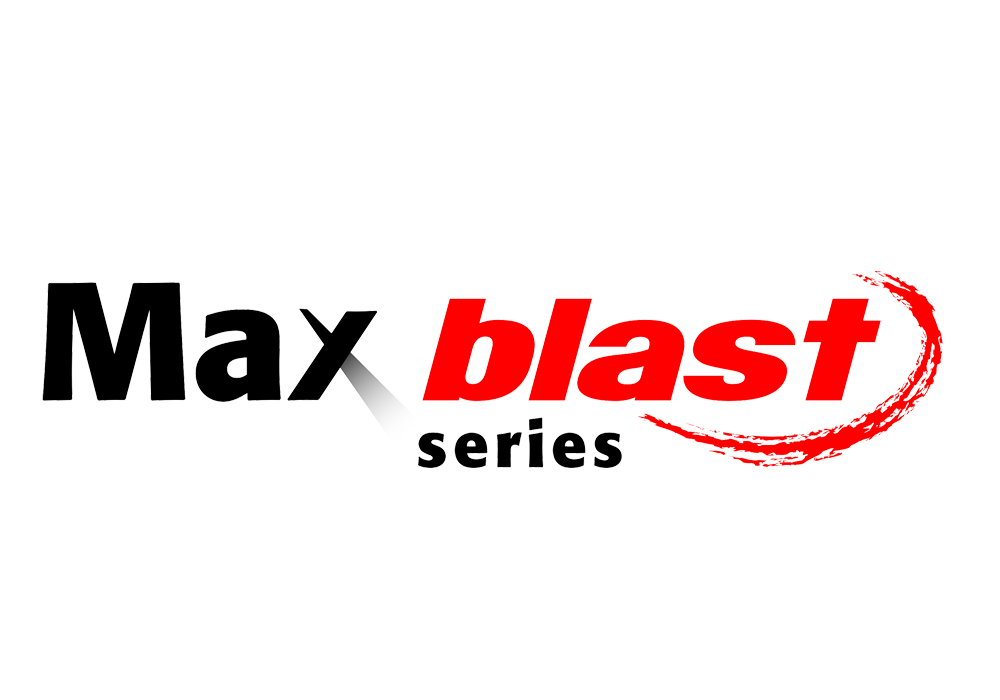 MaxBlast Series
Benefit from full-flow 1 ½" piping and valves to increase pressure at the nozzle and reduce pressure loss in order to optimize blasting performance.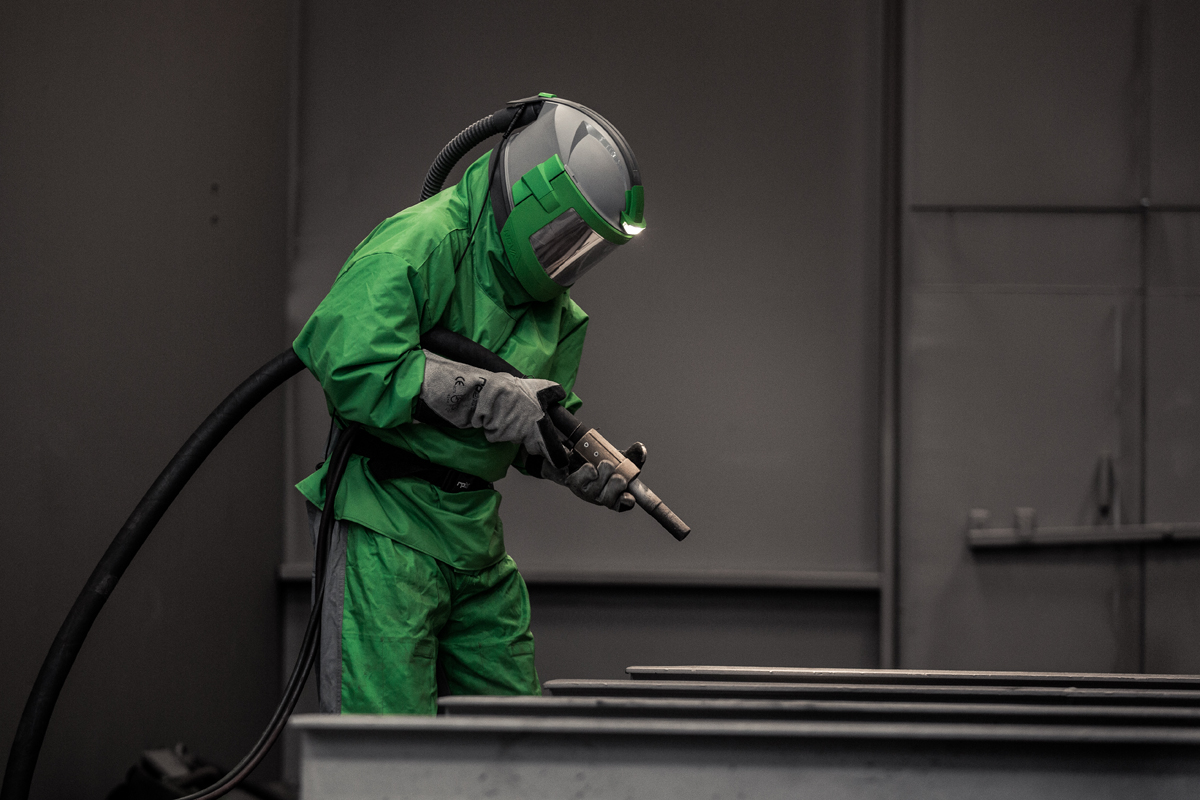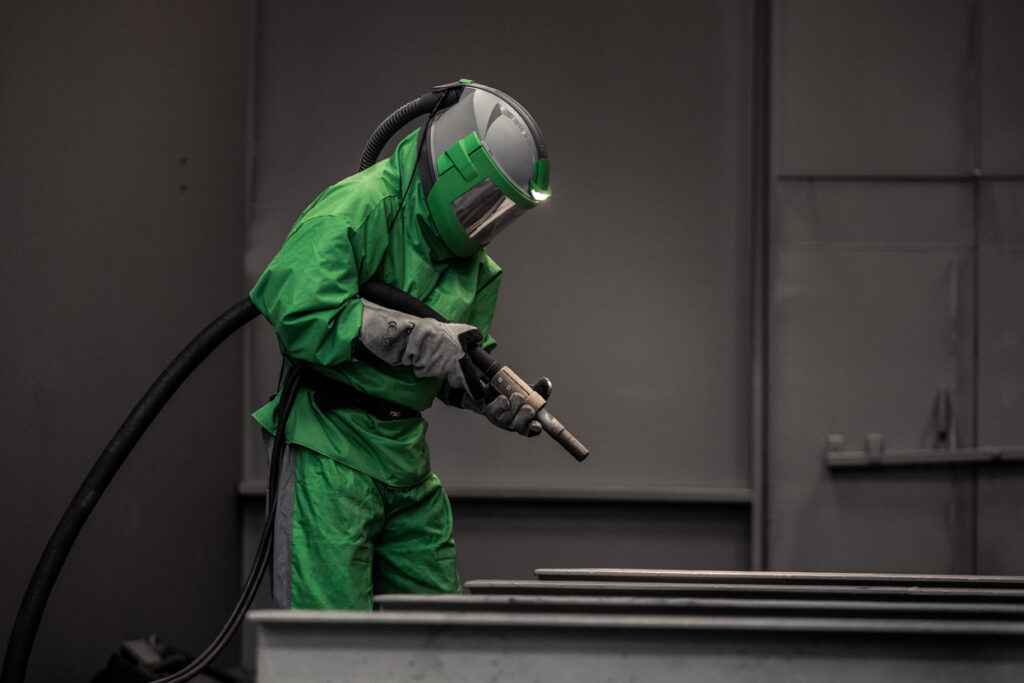 Blaster Starter Kits
Get fully equipped with our Blast Hose Package and our RPB Air Breathing Package as you get started.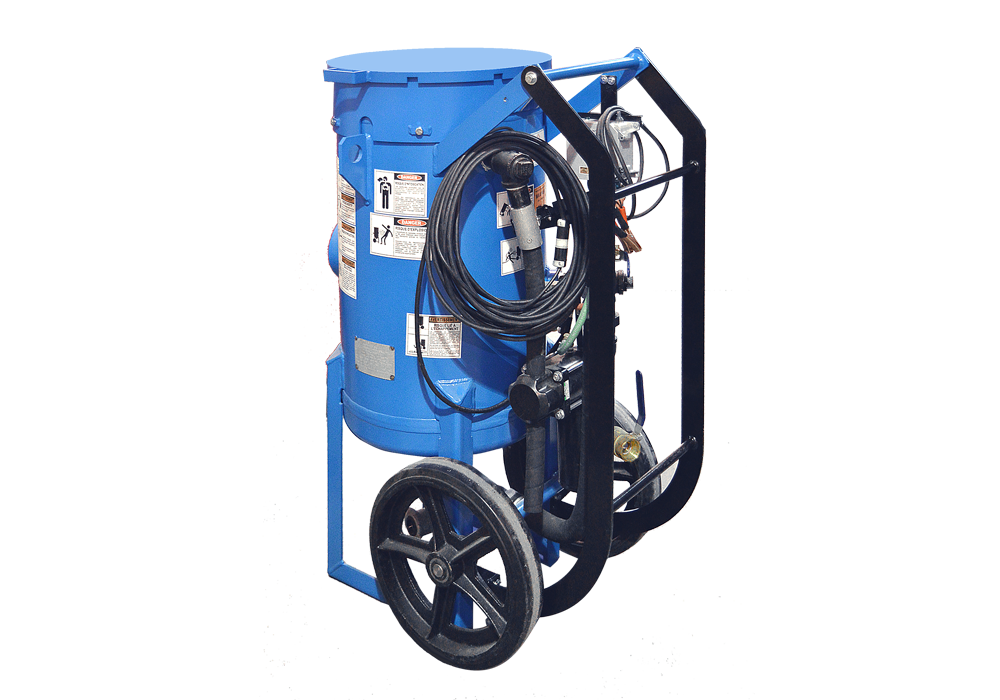 Outdoor Package
Protect your pressurized vessel and air valves from the infiltration of rain and solid contaminants which may damage your unit.
OVERVIEW OF OUR PRESSURE SANDBLASTER RANGE
We offer a complete line of pressure blast pots which can be used for contractor jobs on field, in a blast booth, or anywhere where the job needs to be done! They are available in different pressure tank sizes, made of industrial components, and offered with many features to choose from in order to tackle the most demanding sandblasting tasks.